Halo Infinite: World PRemiere
343 Industries . Halo Infinite . June 2018
Make the composition a place you want to get lost in.
Make this world a place you want to go.
What's important is that people feel hopeful by the end. While the audience is watching this we want them to feel like an explorer or, at-the-very-least, a curious observer. Every shot has a purpose. It's either telling a story about our game (Halo Infinite), about our engine (Slipspace), or about our franchise (Halo).
Each shot was created to pose a question or leaving enough room for the audience to insert themselves and create their own stories.
It's a fine balance of showing and withholding. With purposeful intent leave enough out of the frame so that the sounds of the world draw the audience in.
From Darkness To Light
E318 is about a few things: It's a reset on audience expectations. We want people to watch the demo and feel a sense of nostalgia, mystery, and hope for the elements on screen. It's our intention to present a sprawling world filled with promise and secrets that we can later build upon and extrapolate.
Each shot should feel self-sufficient and tell more story on the periphery of the frame—whether literally or in allusion. We want the viewer to feel like a passenger who is one moment too late. The escalation curve ramping upward from abstraction and darkness to clarity and hope. The consistent archetype for the viewer is that of the explorer. Keep that explorer archetype top of mind and become an advocate for the viewer to escape in our world and anticipate the stories yet to come in their own adventures.
Director: Dan Chosich
Producer: Mabel McGrail
Art Director: Nicolas Bouvier
Art Lead: Matt Aldridge
Principle Engineer: Andy Luedke
Marketing Director: Bryan Koski
Marcom Director: Ryan Cameron
Audio Director: Sotaro Tojima
Composer: Kazuma Jinnouchi
Sound Design: Kyle Fraser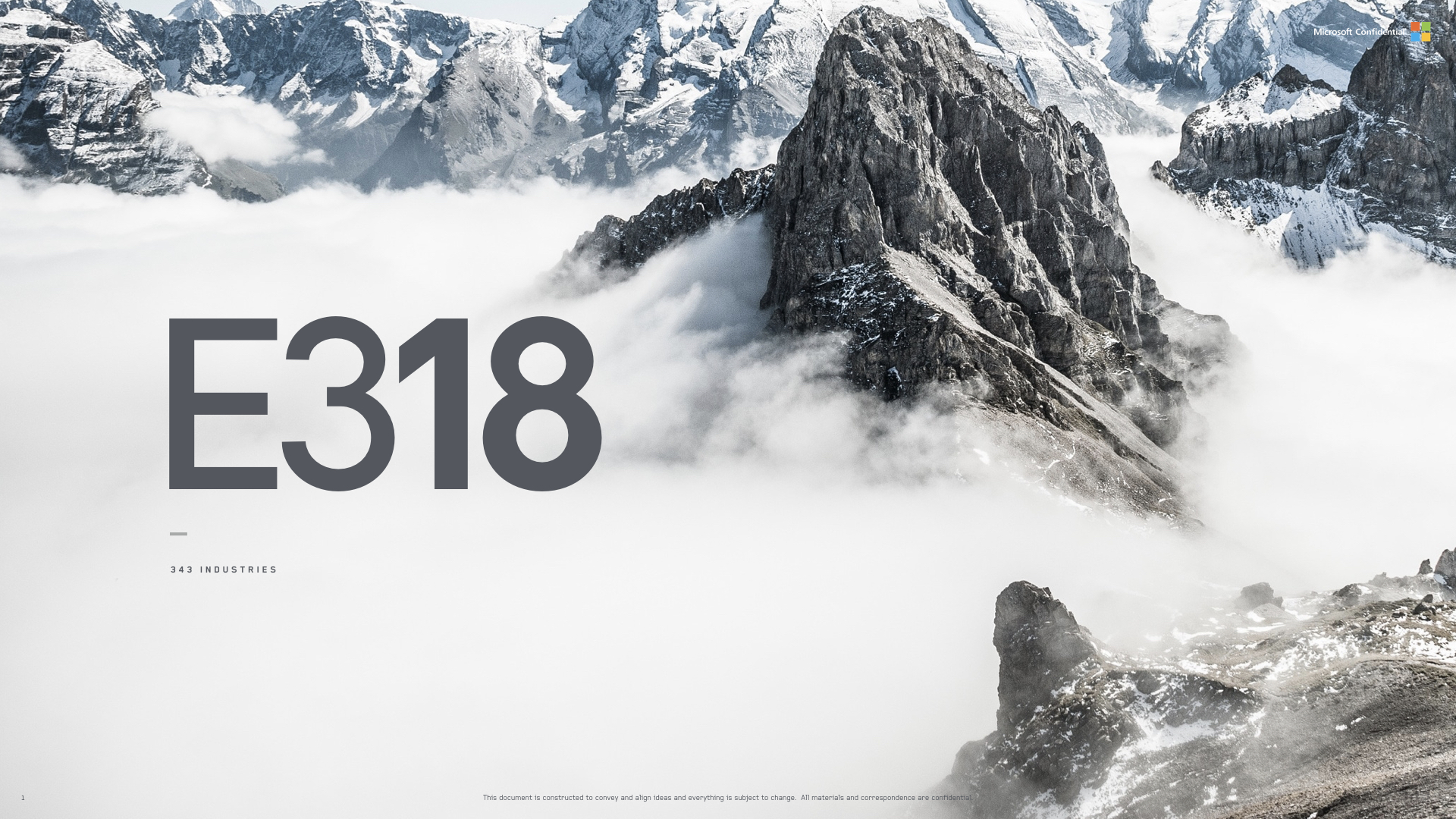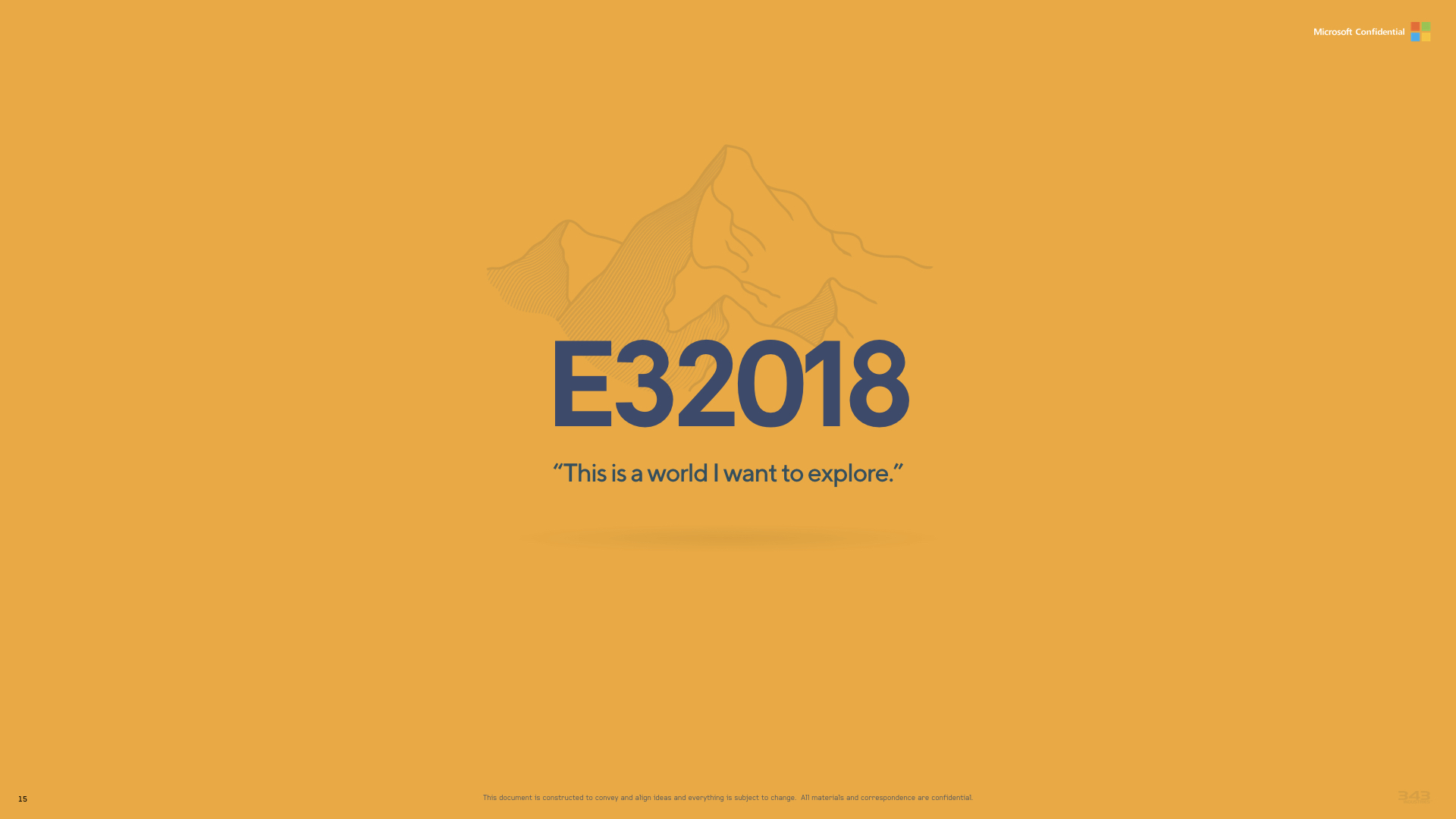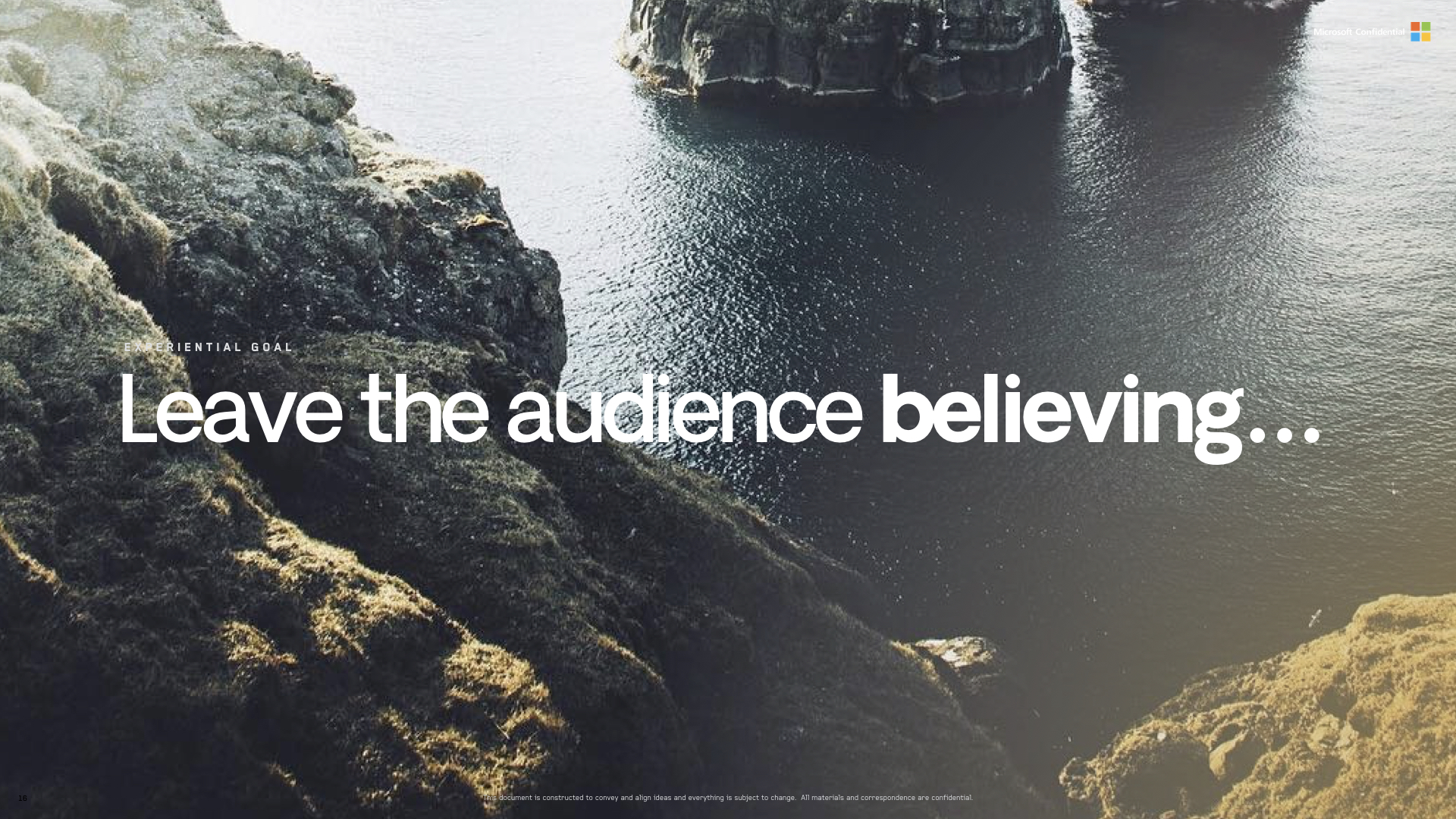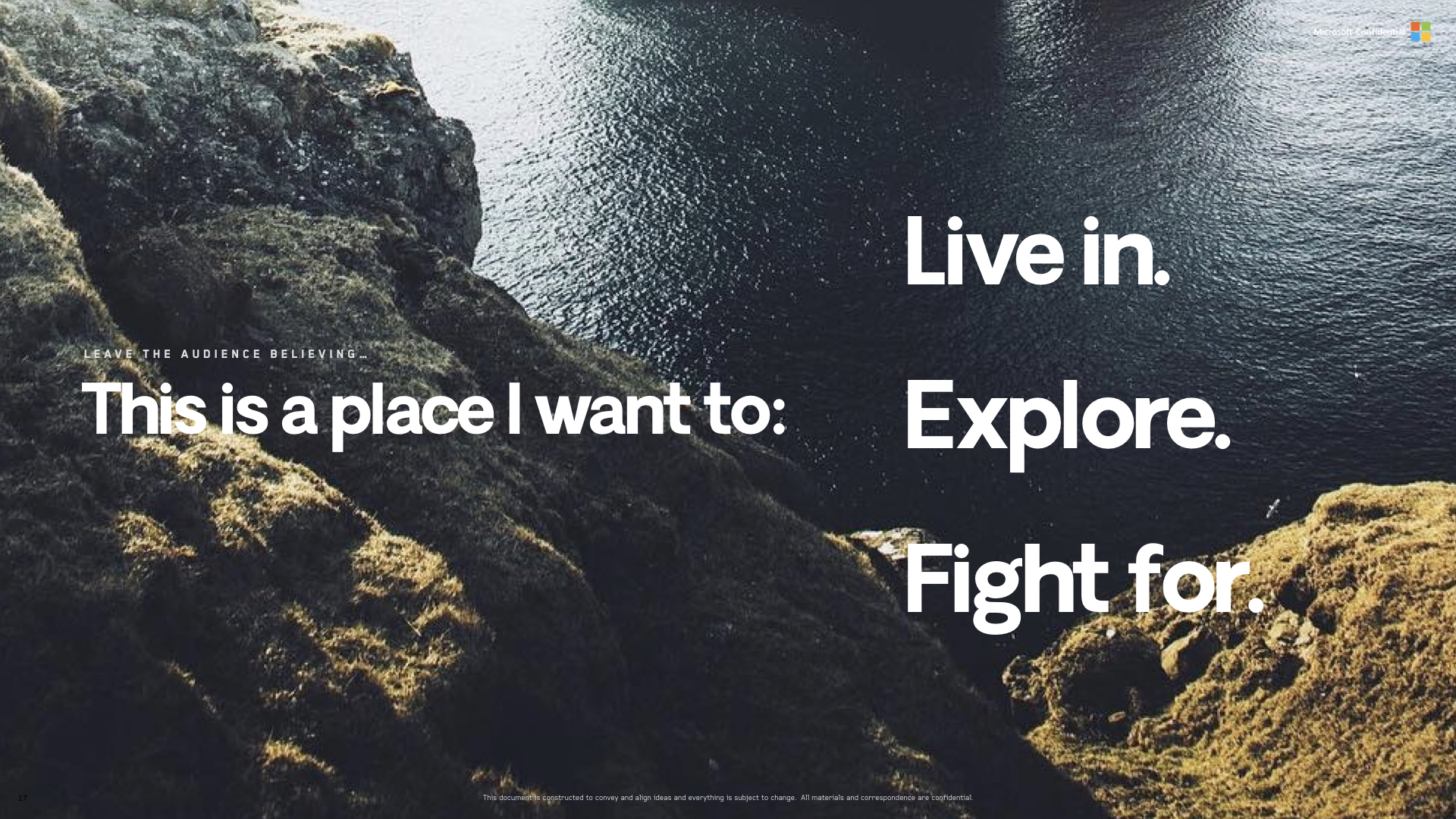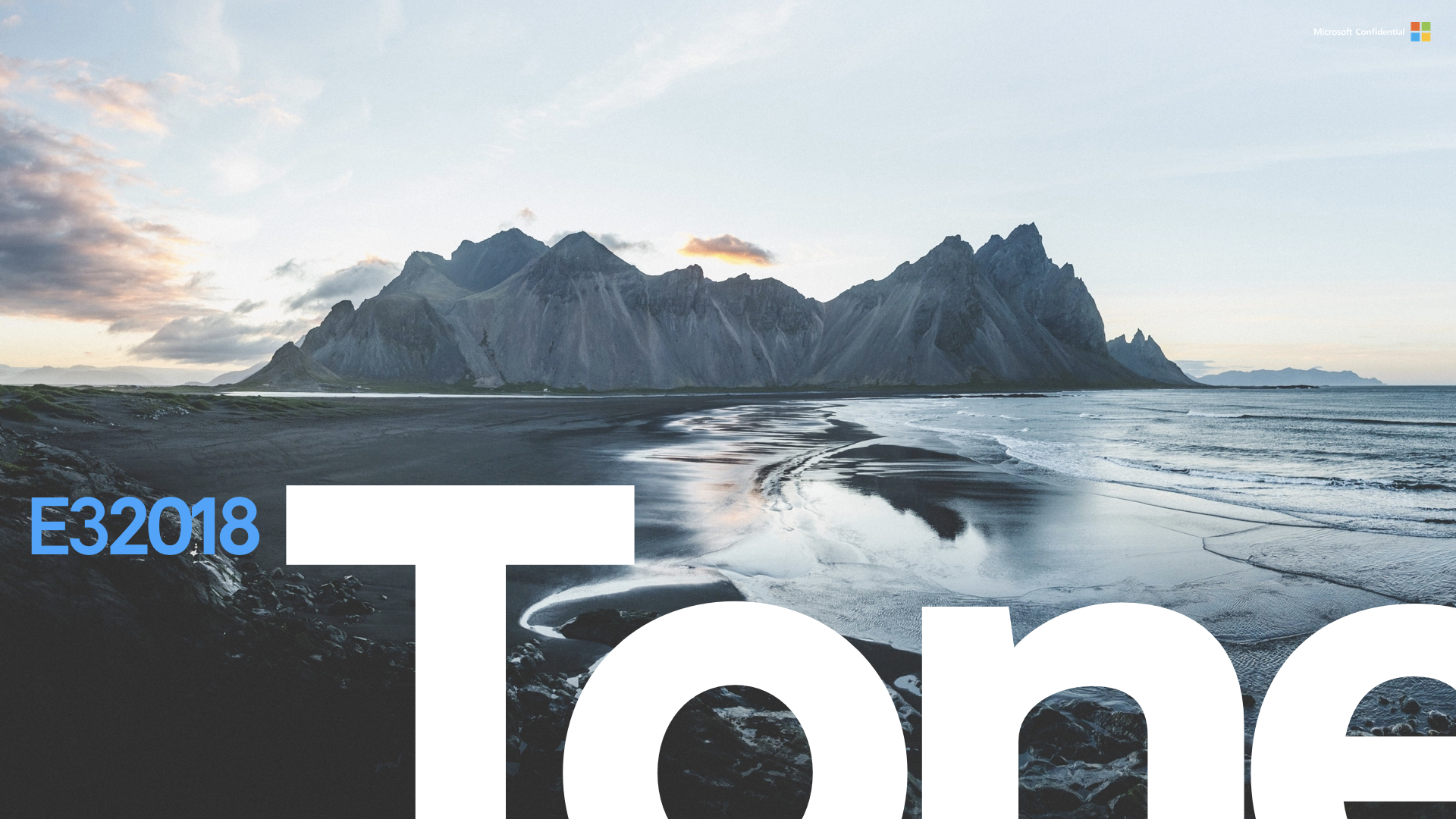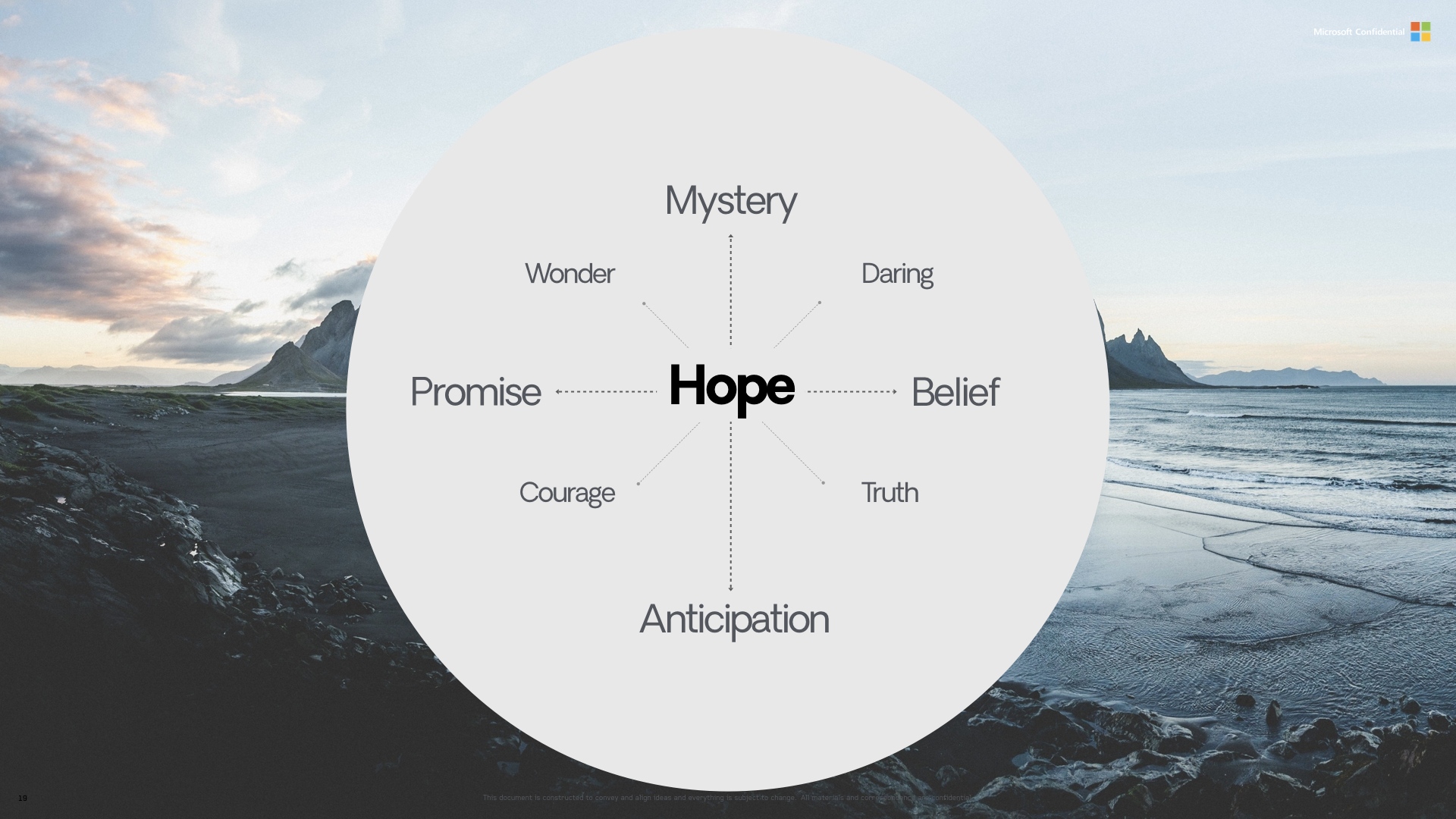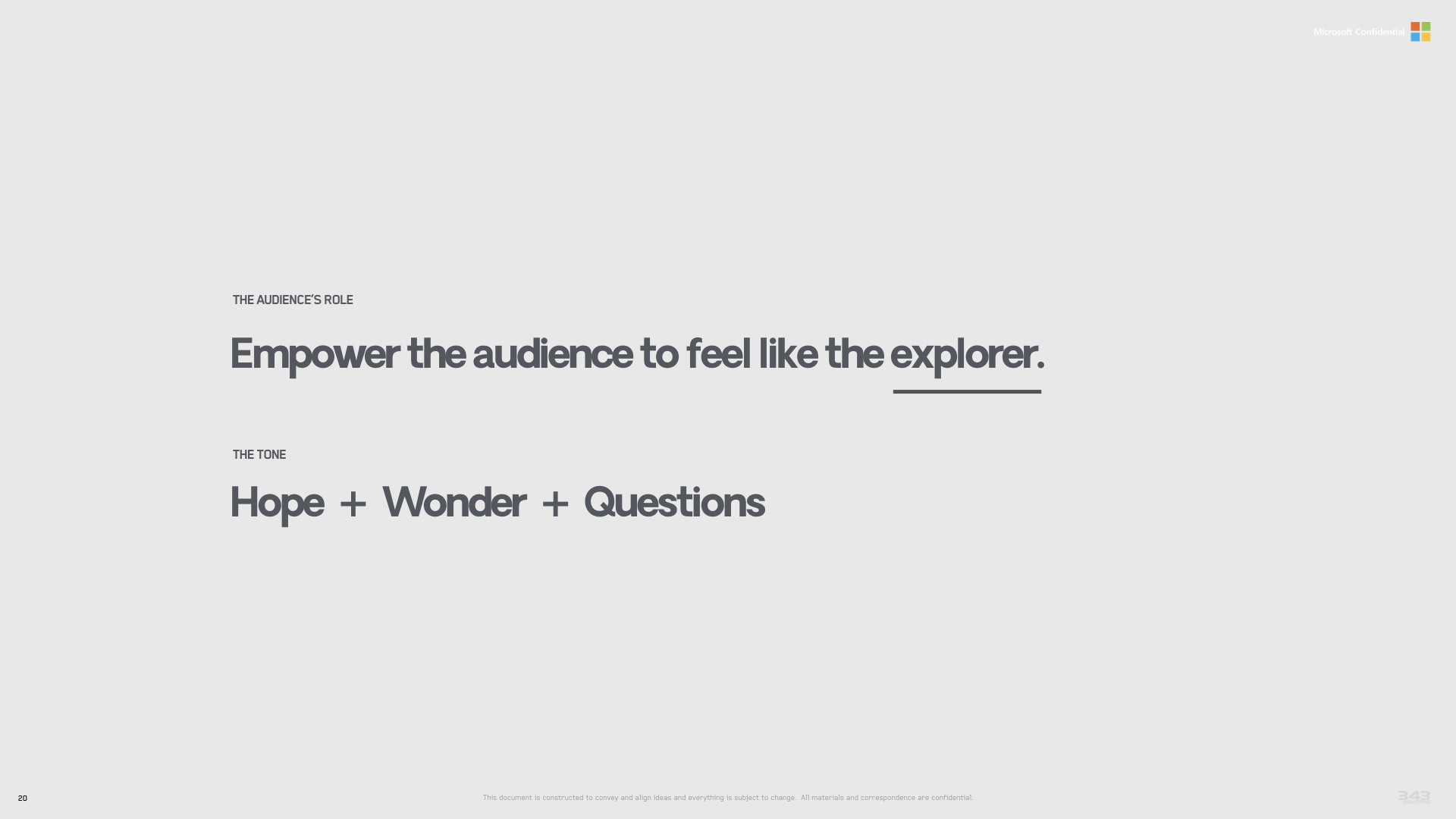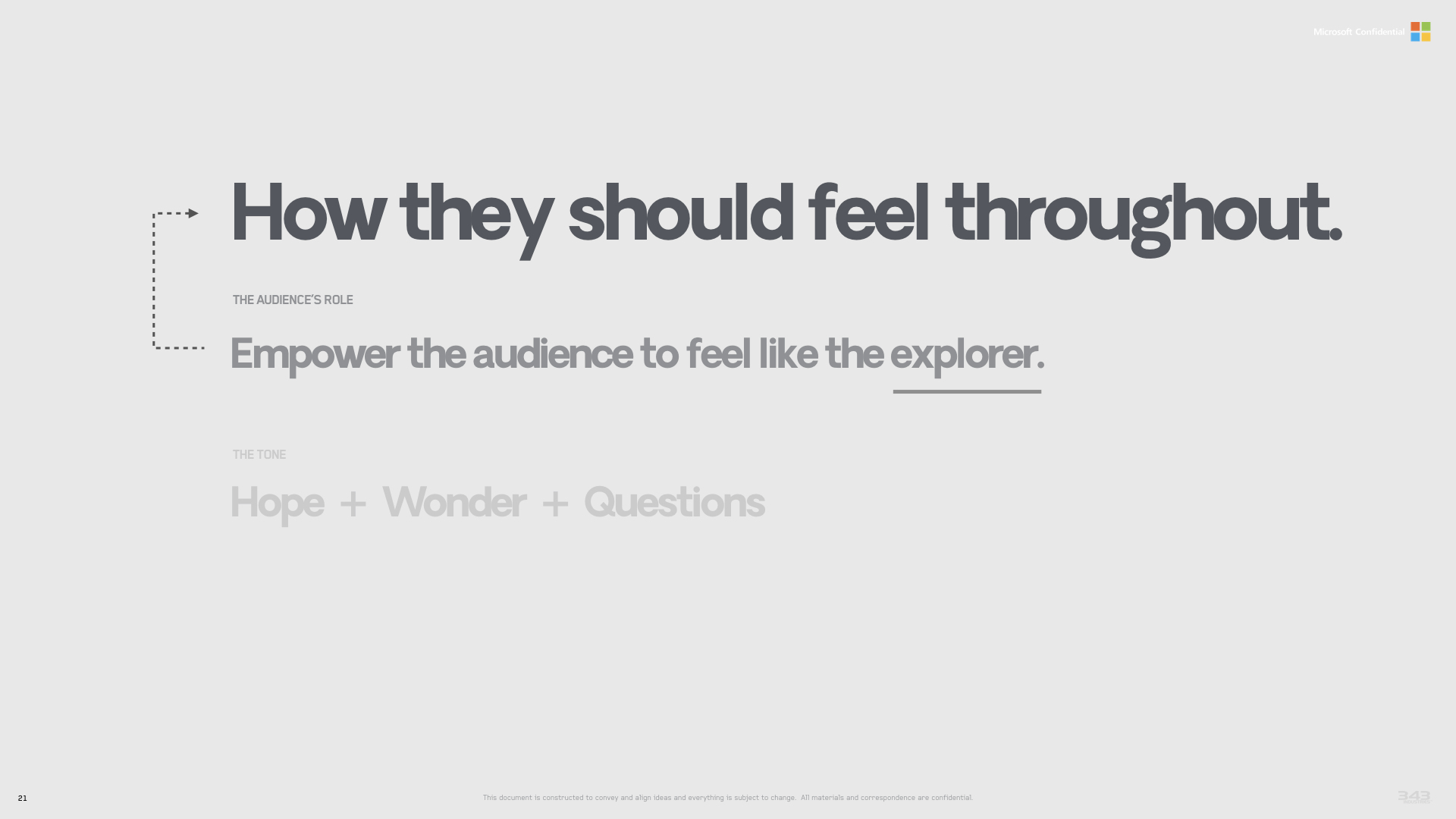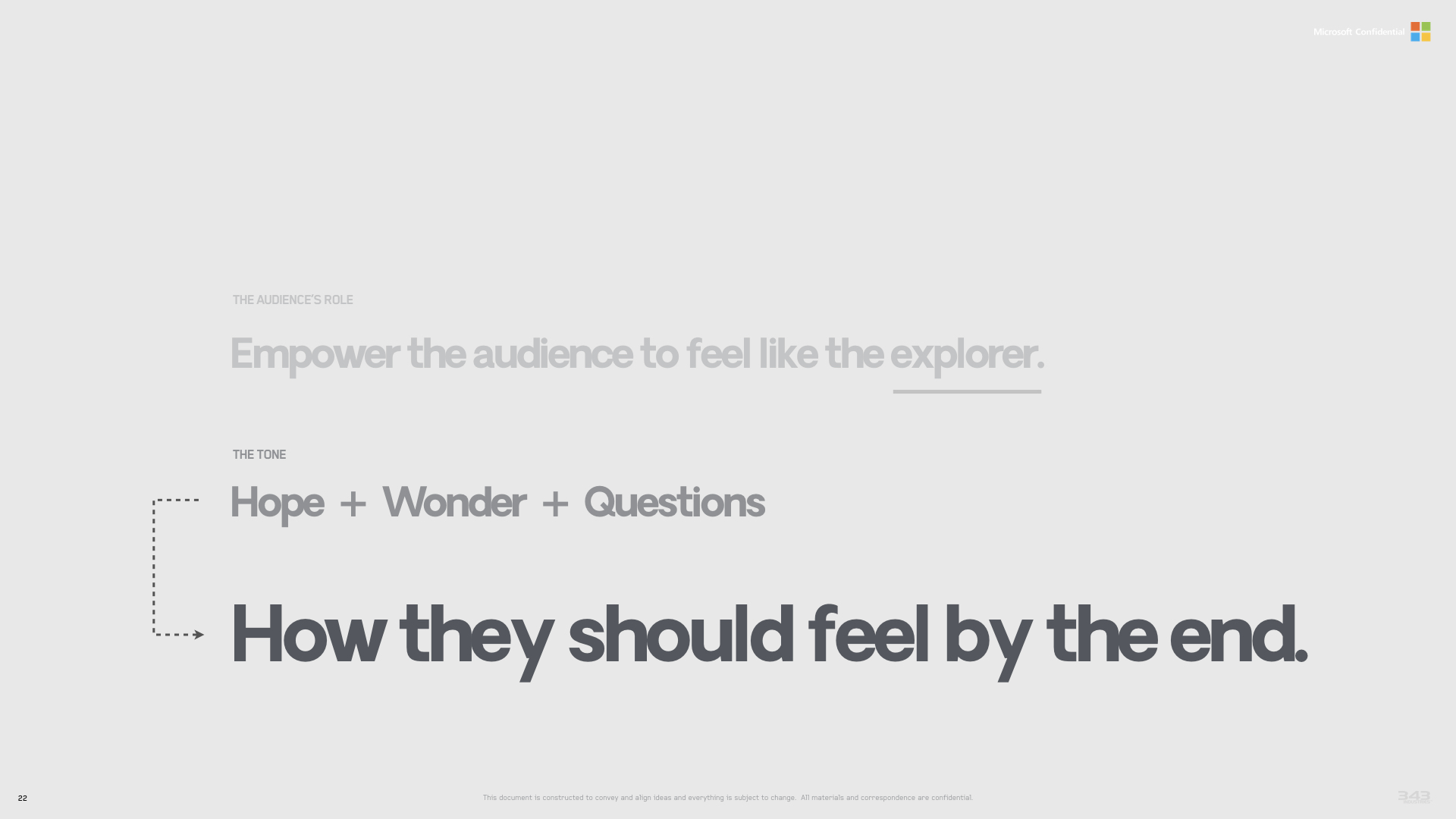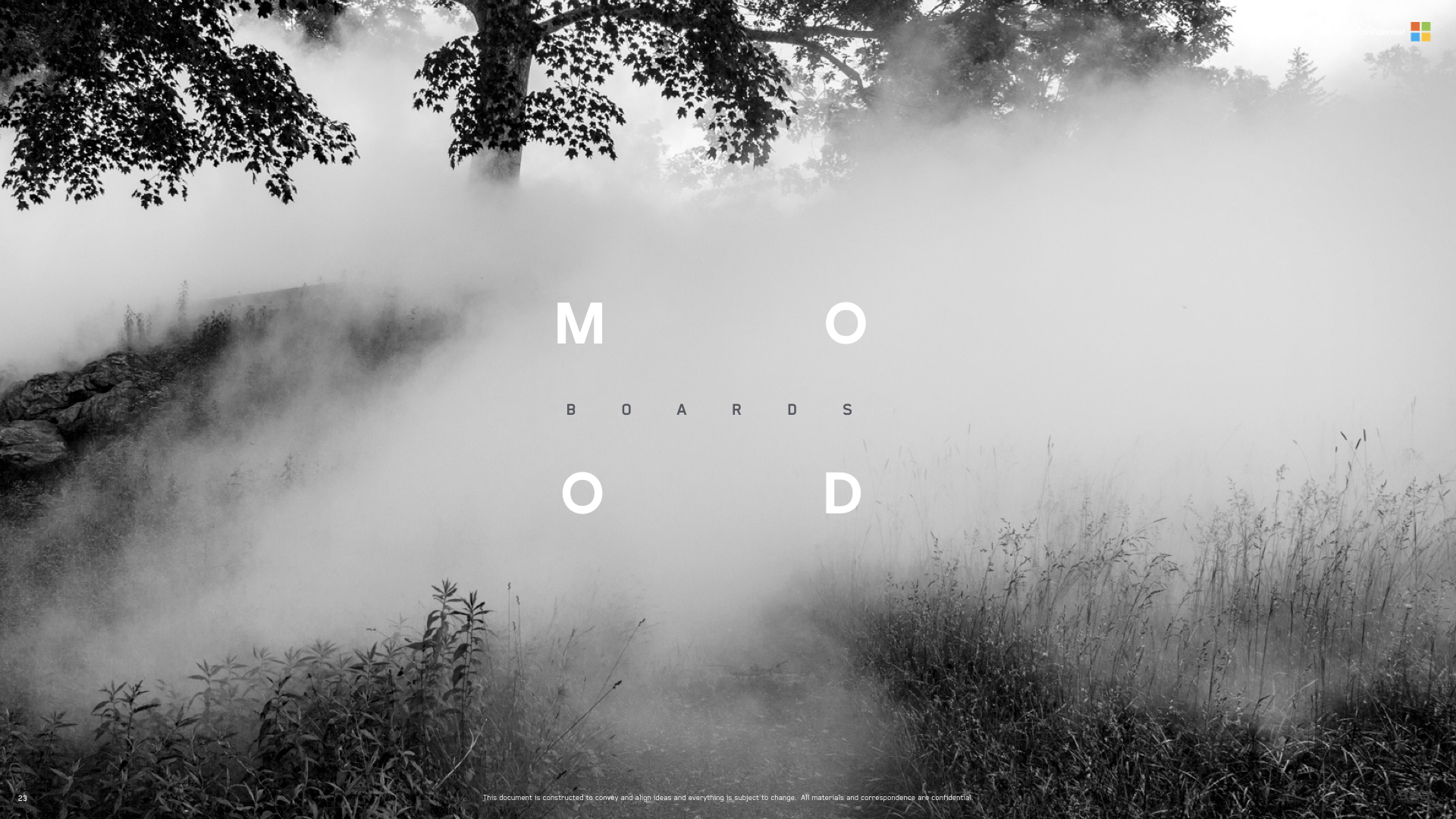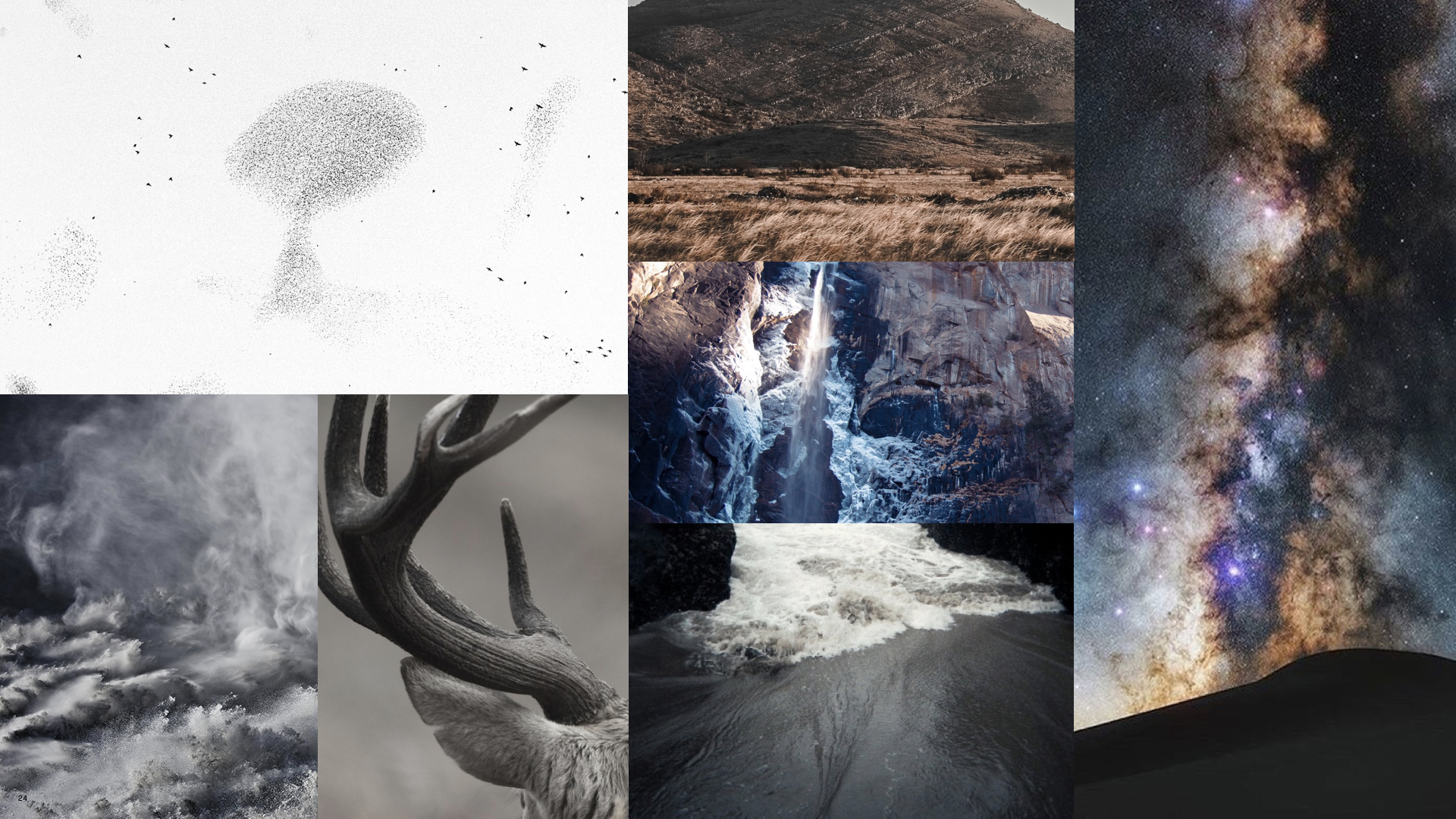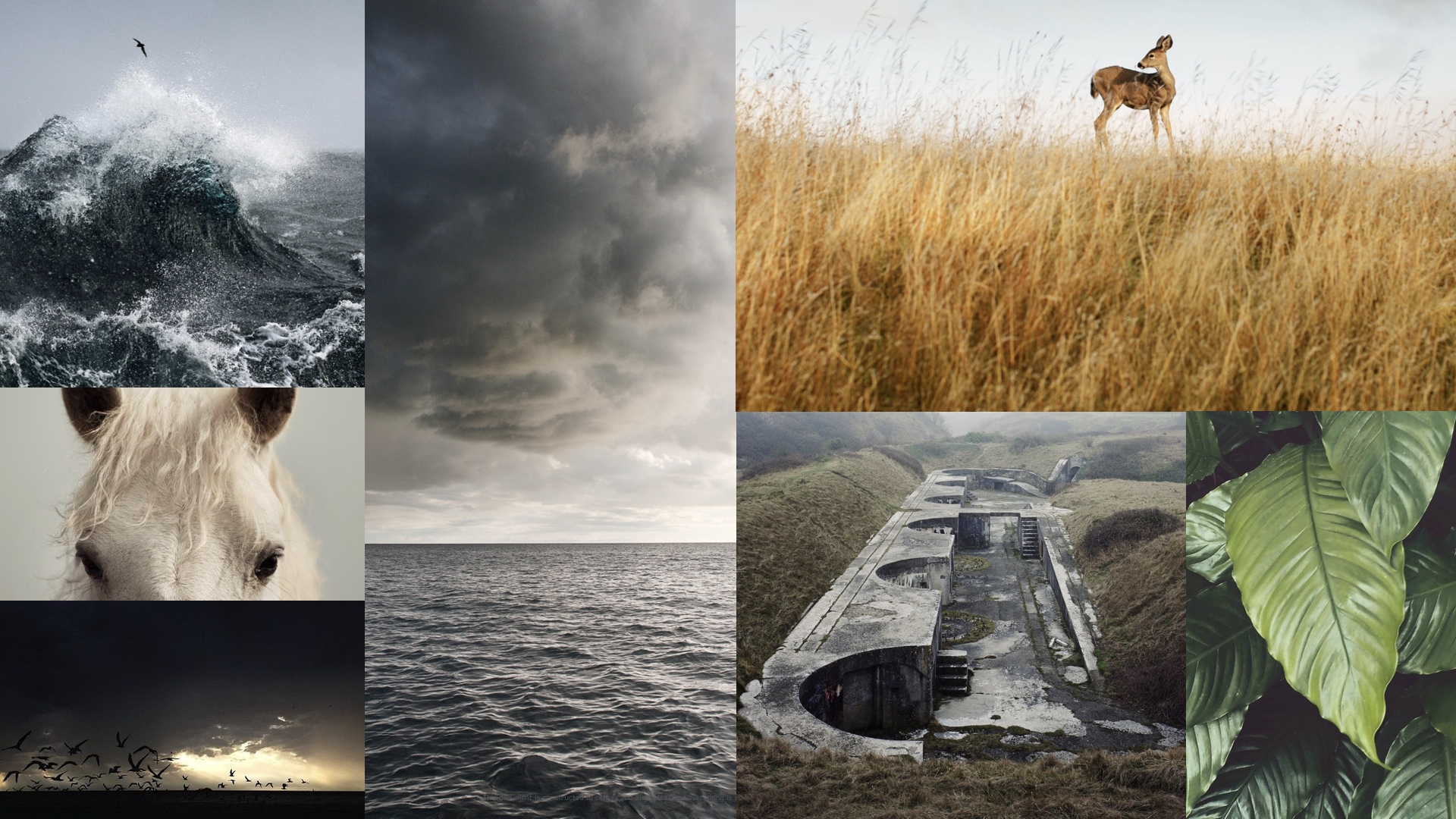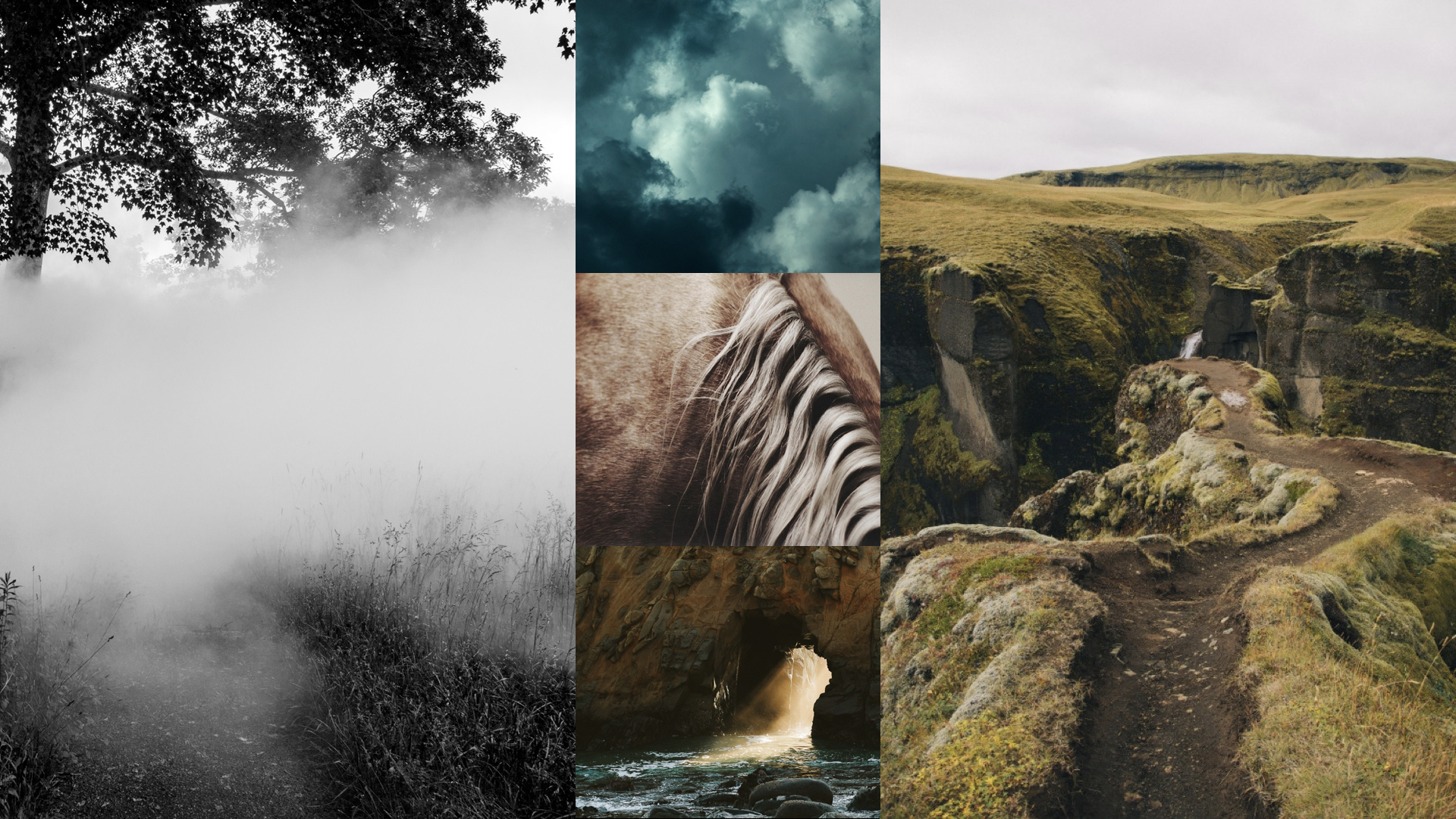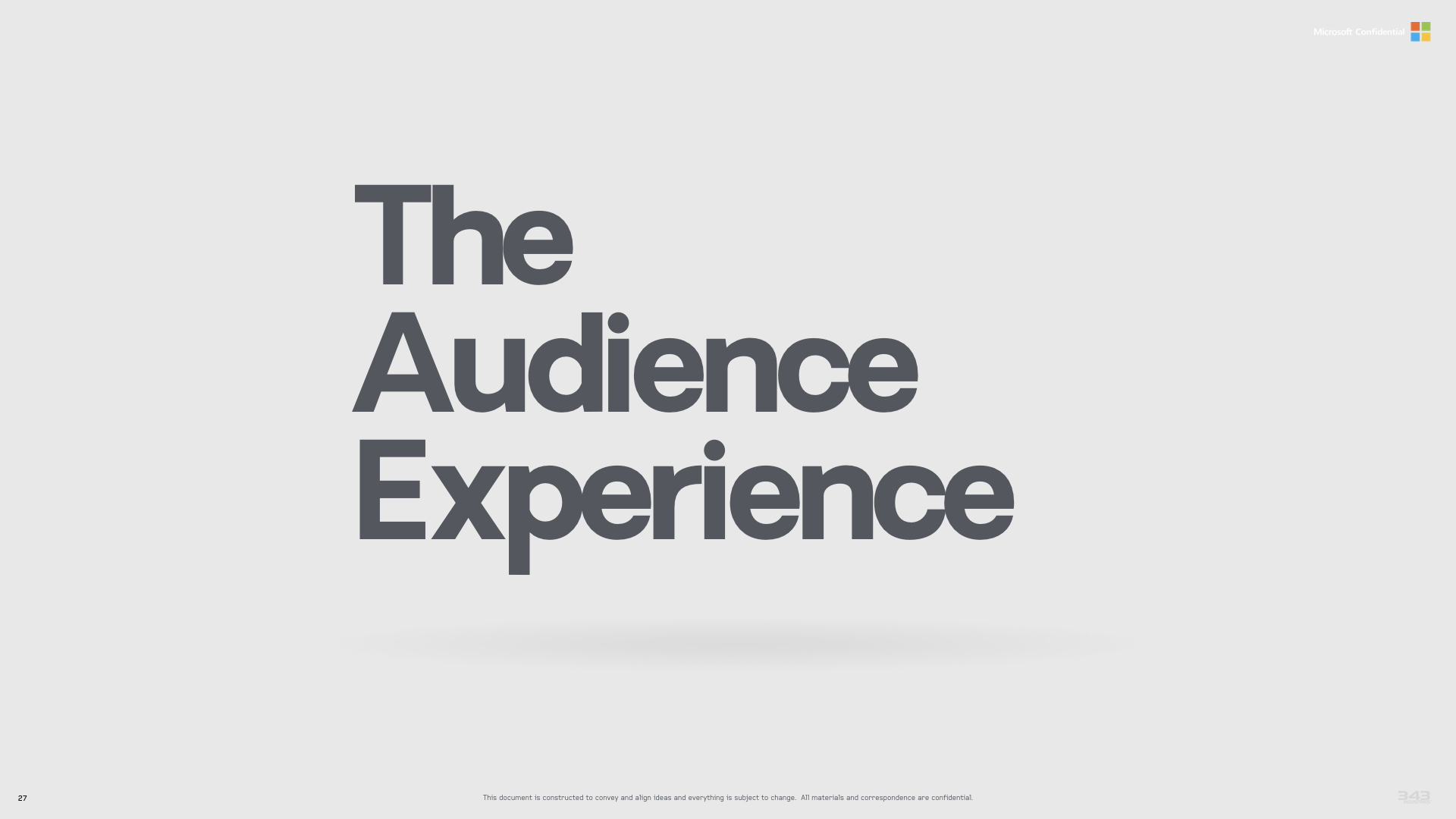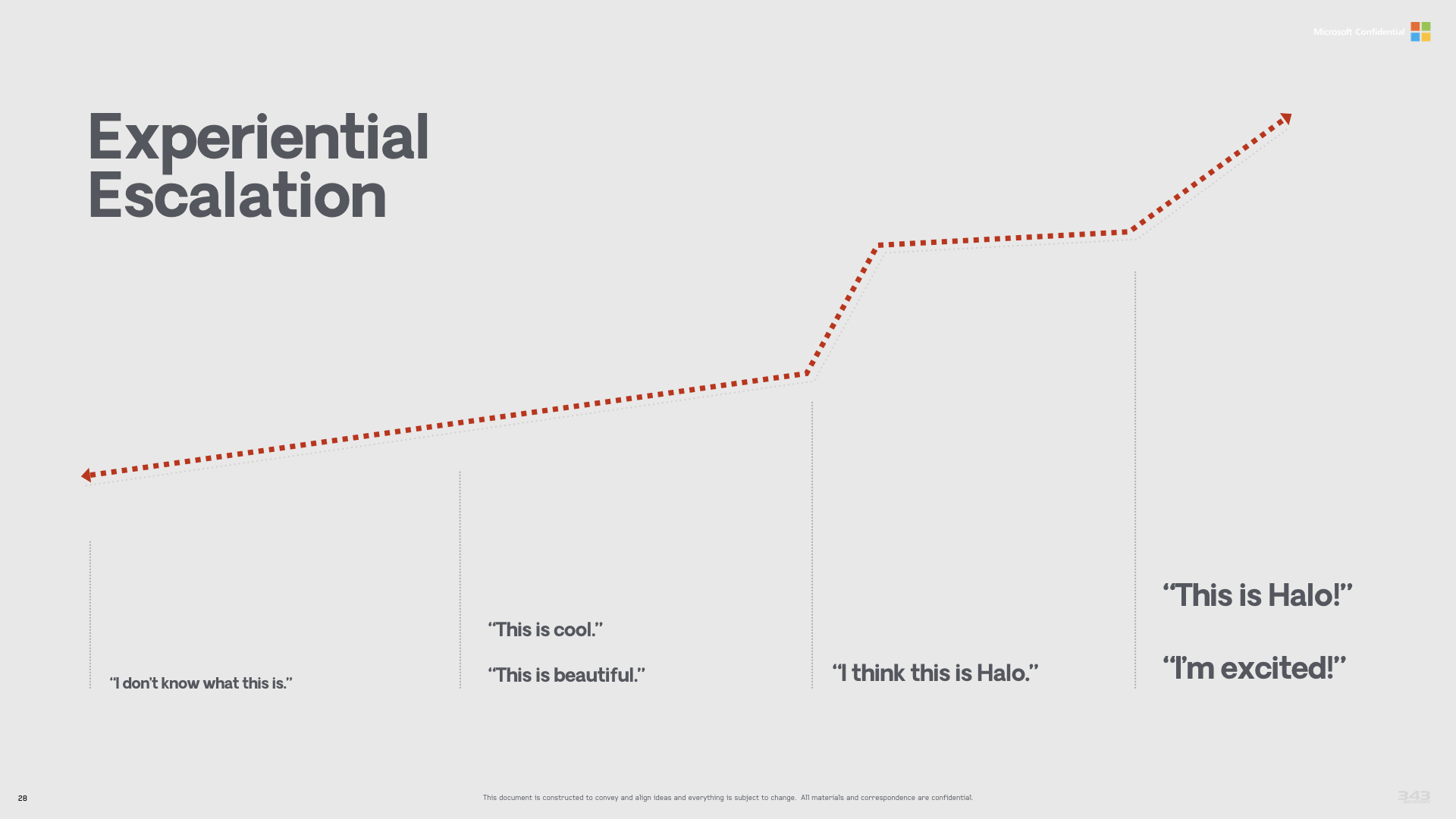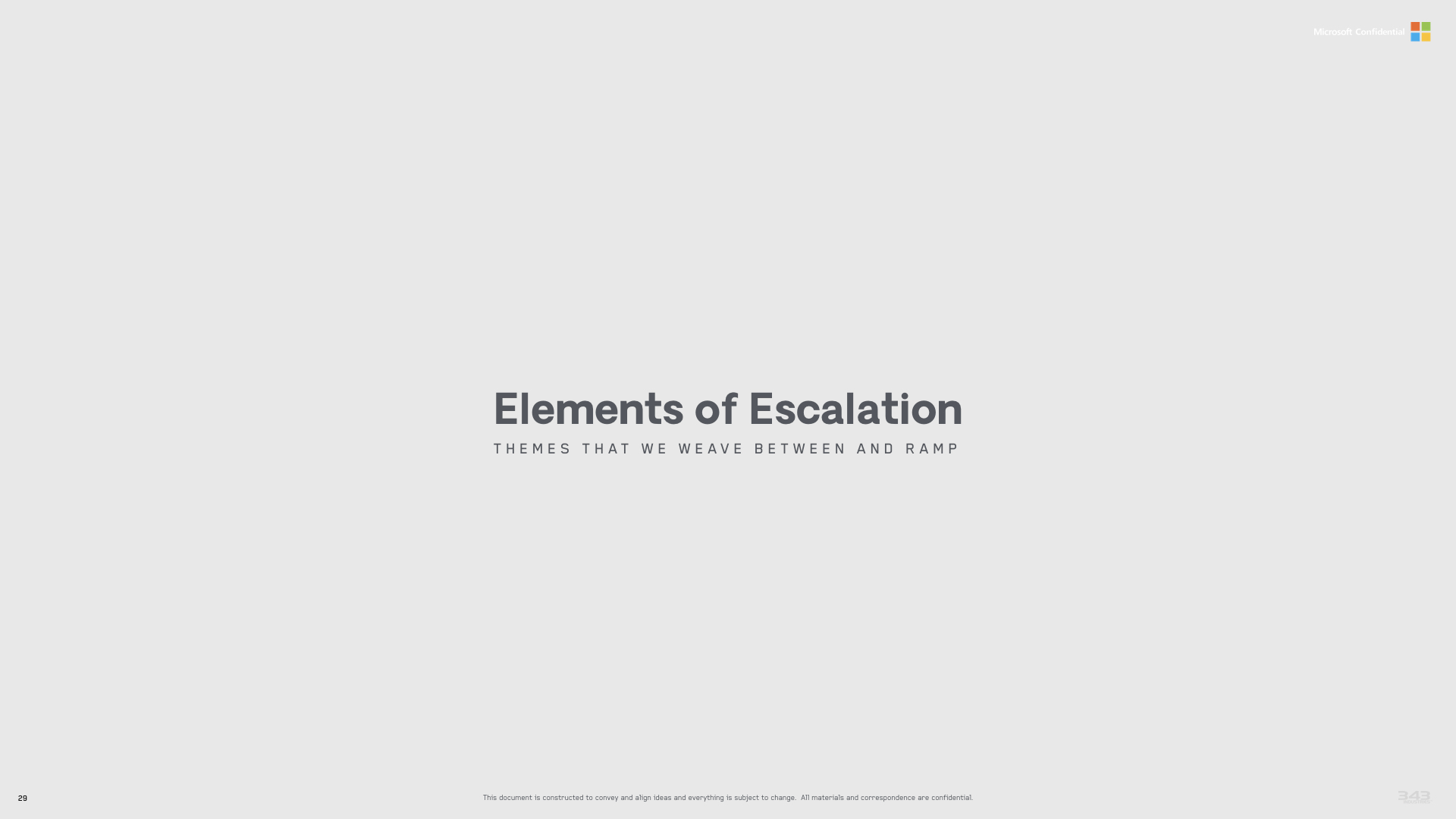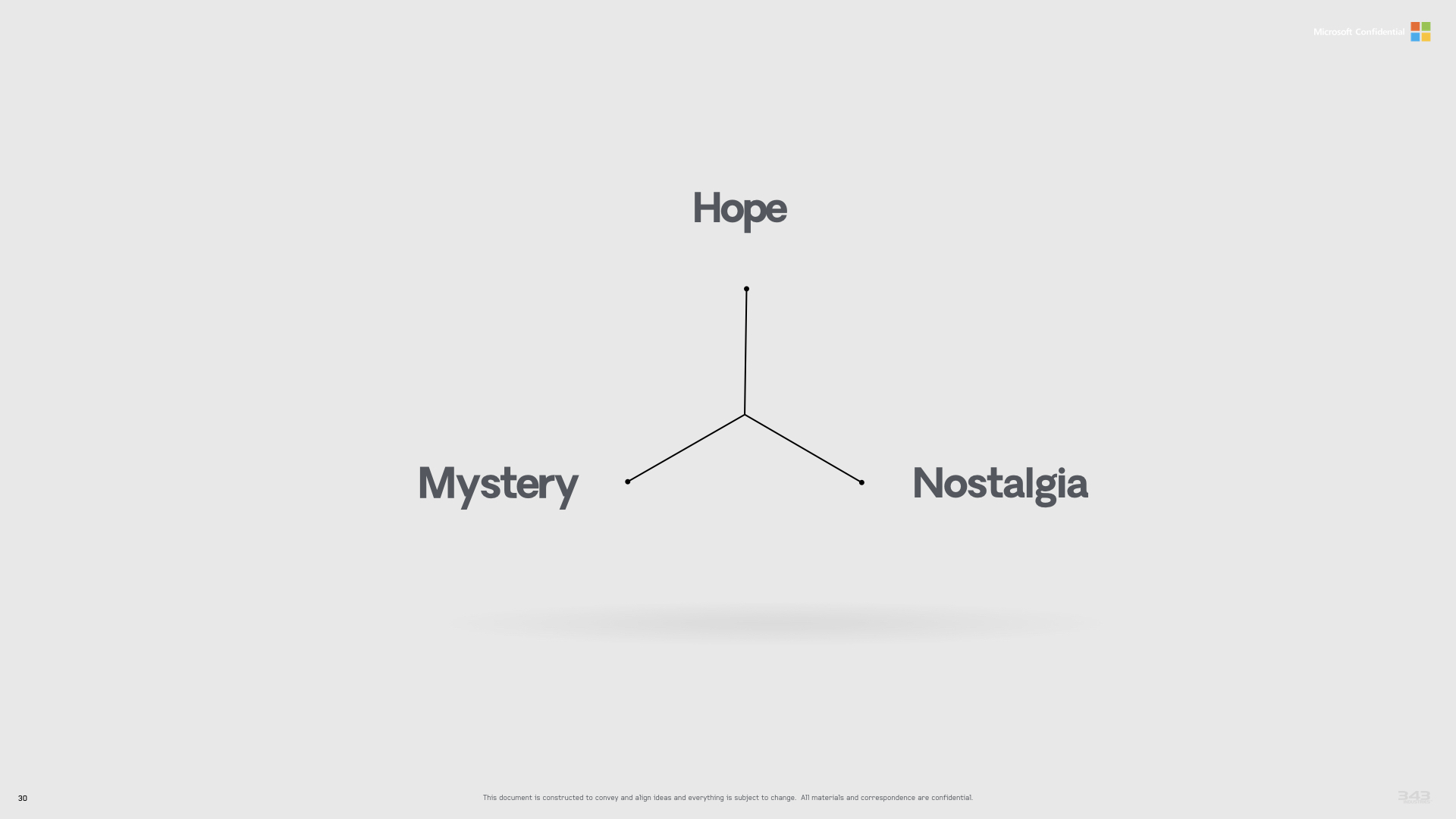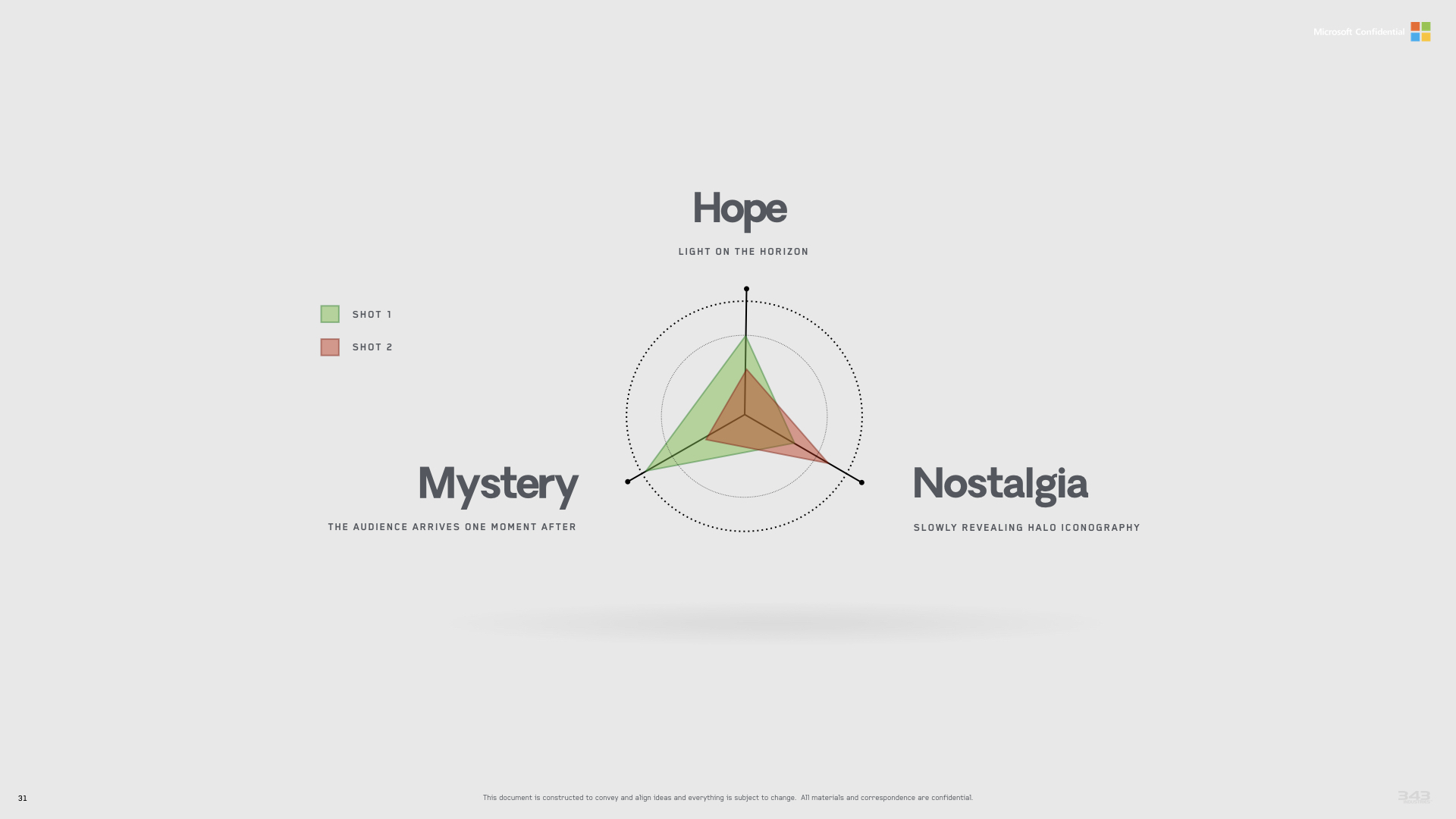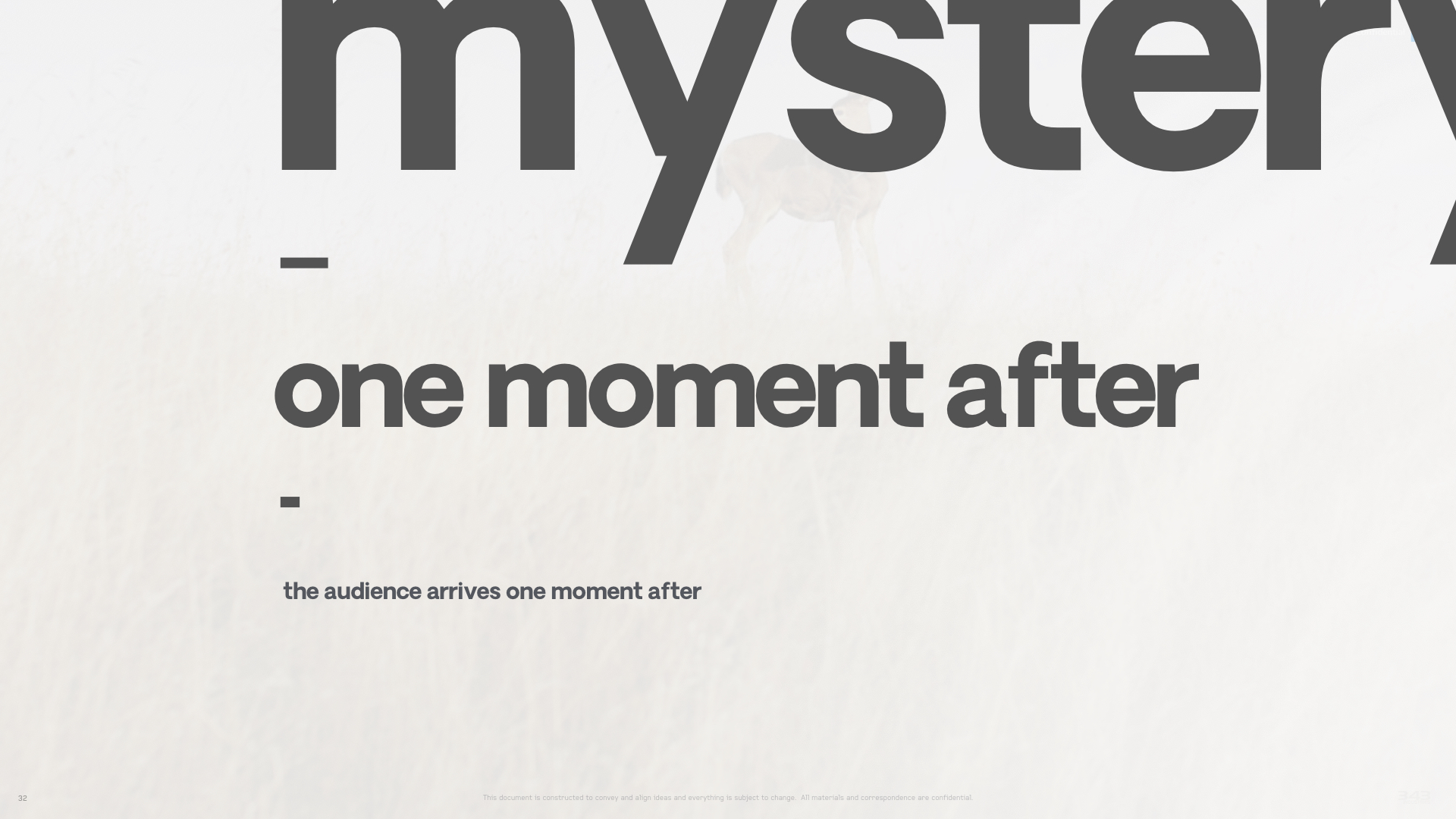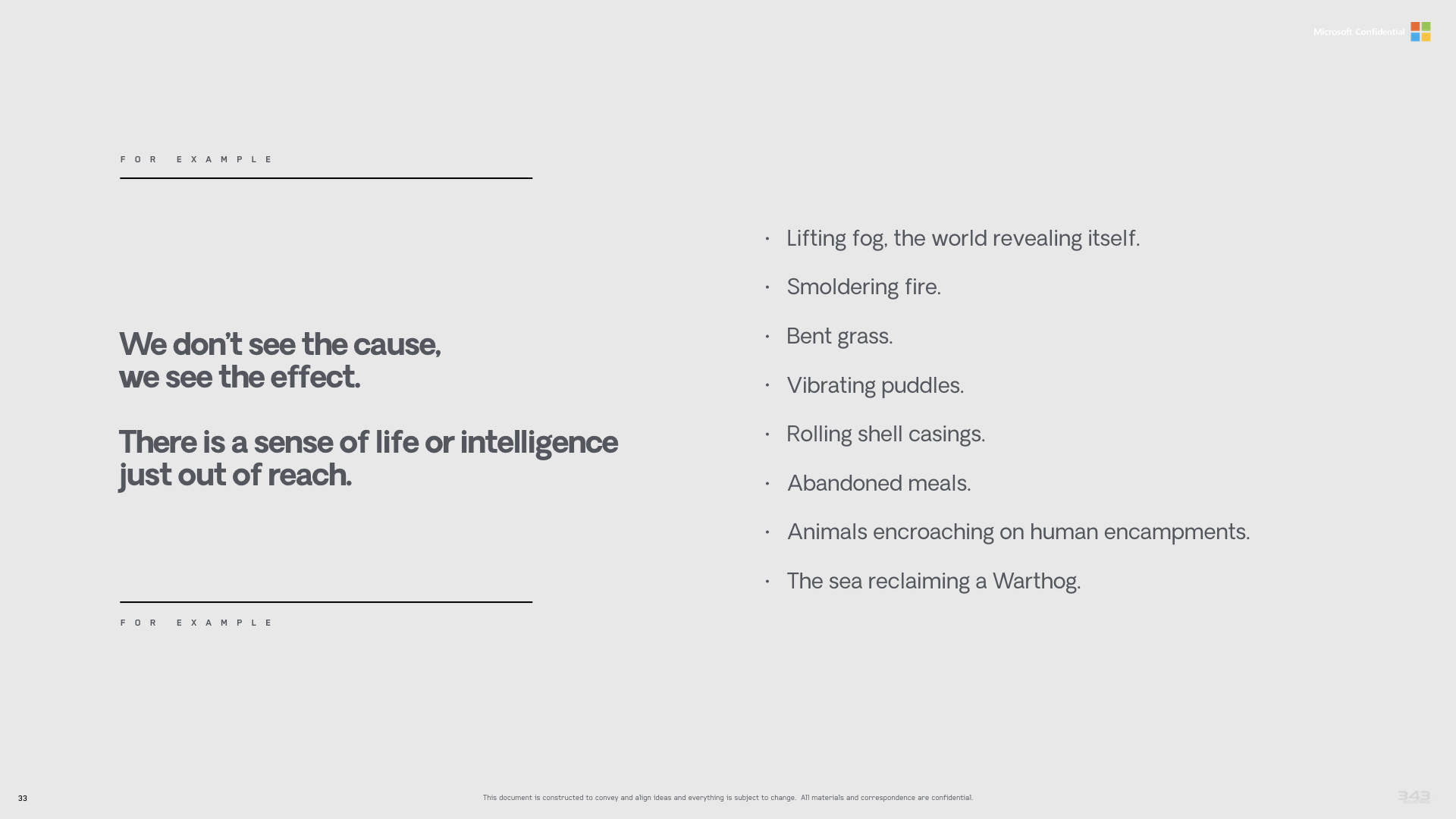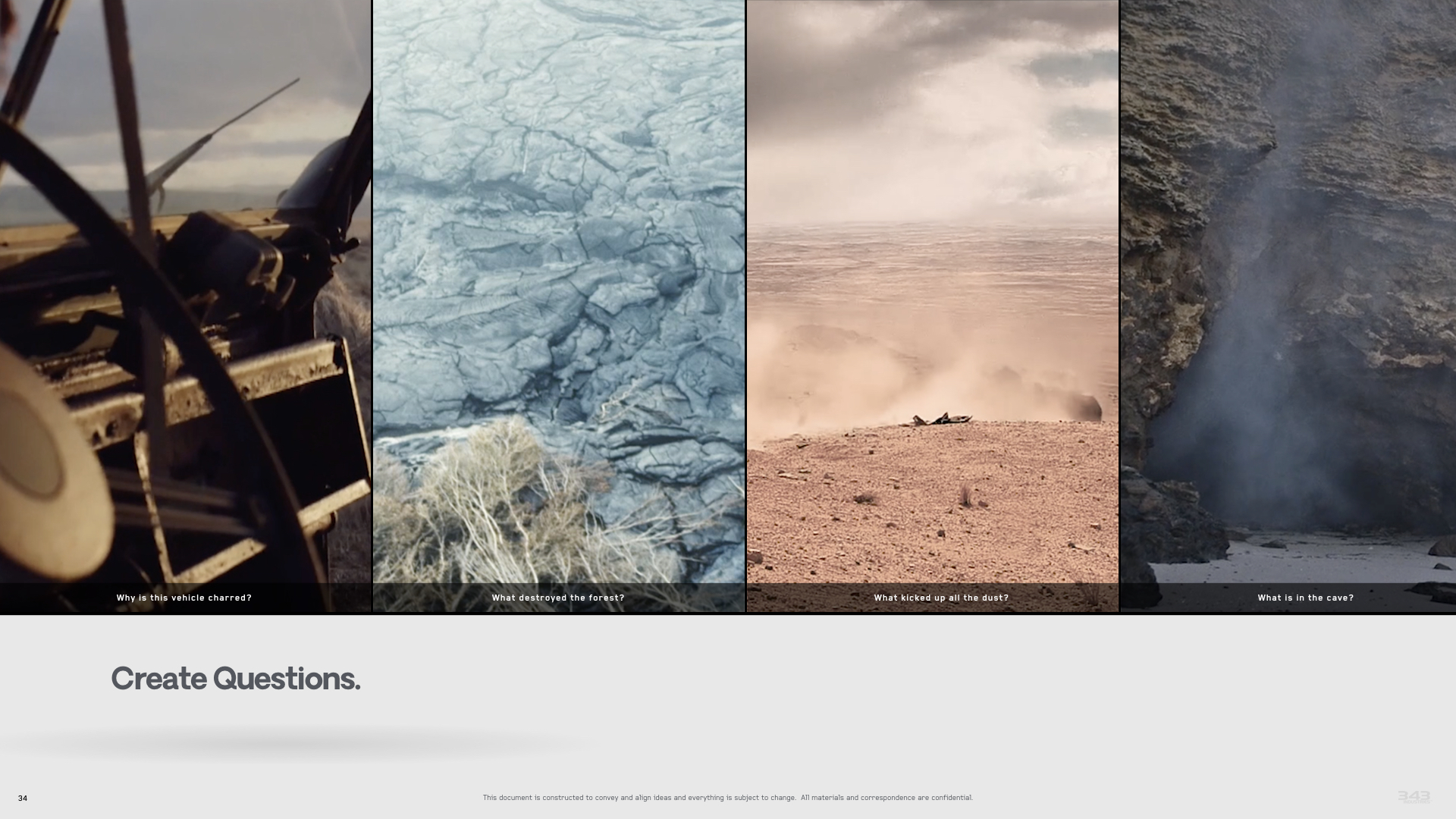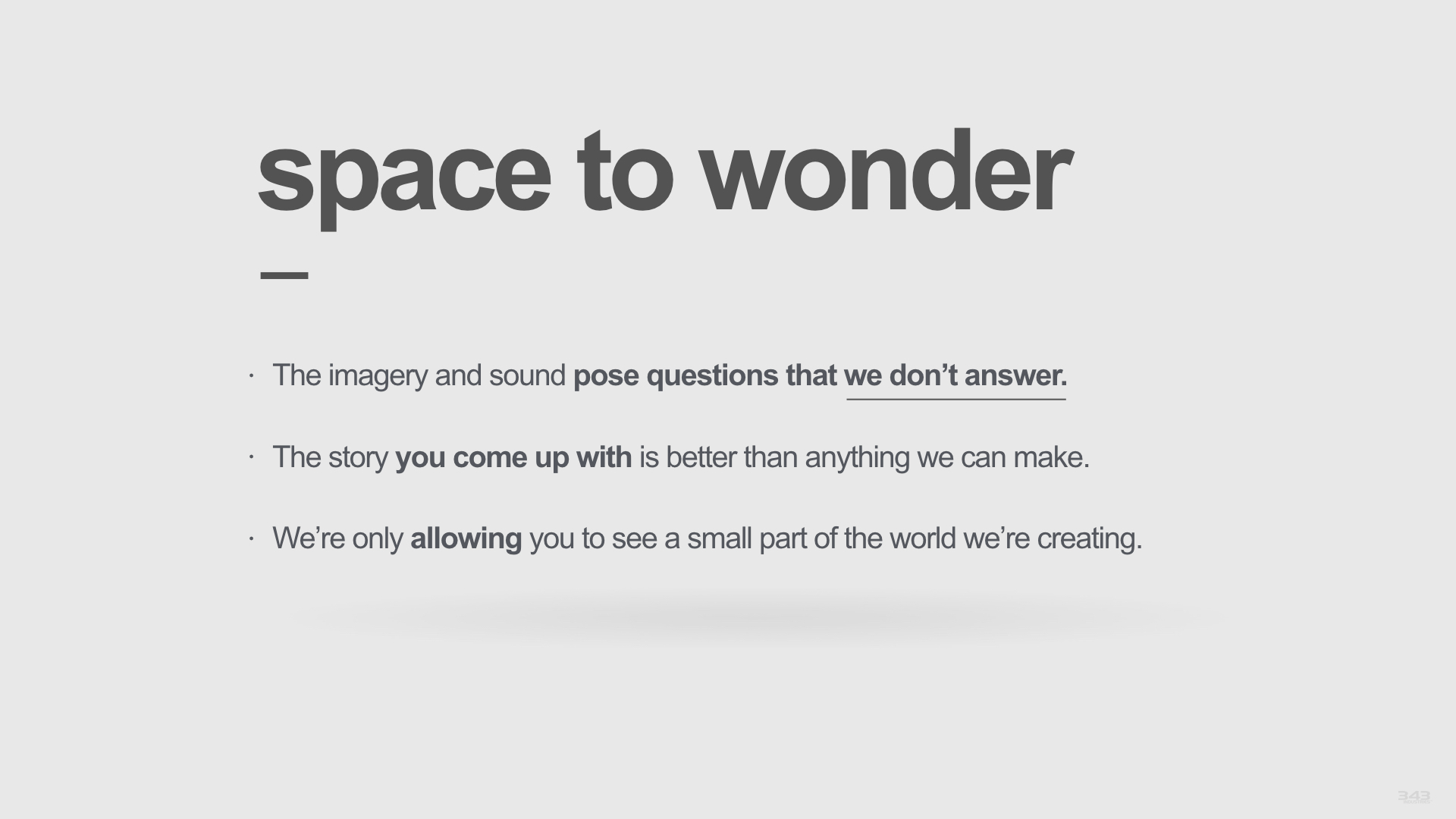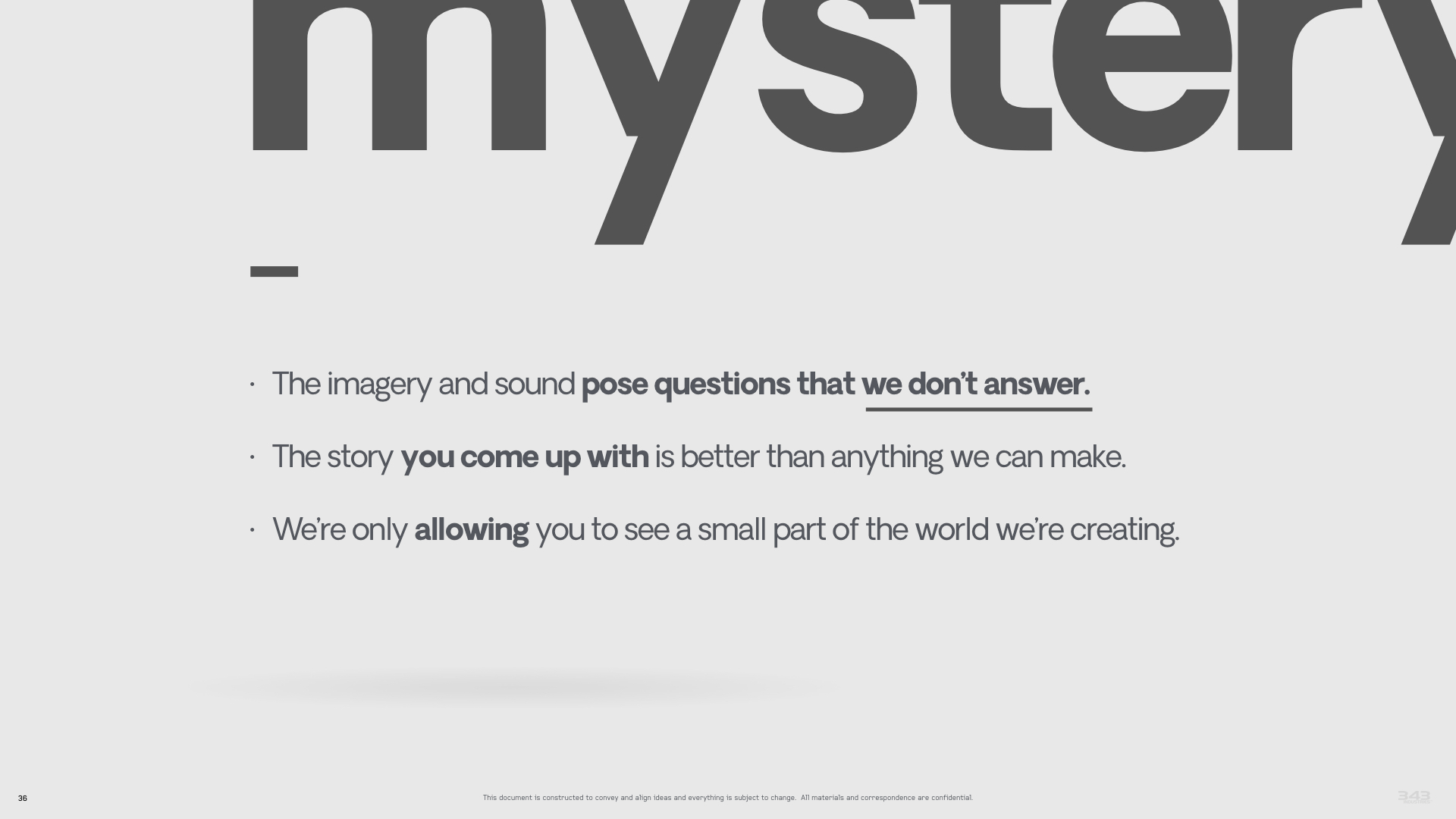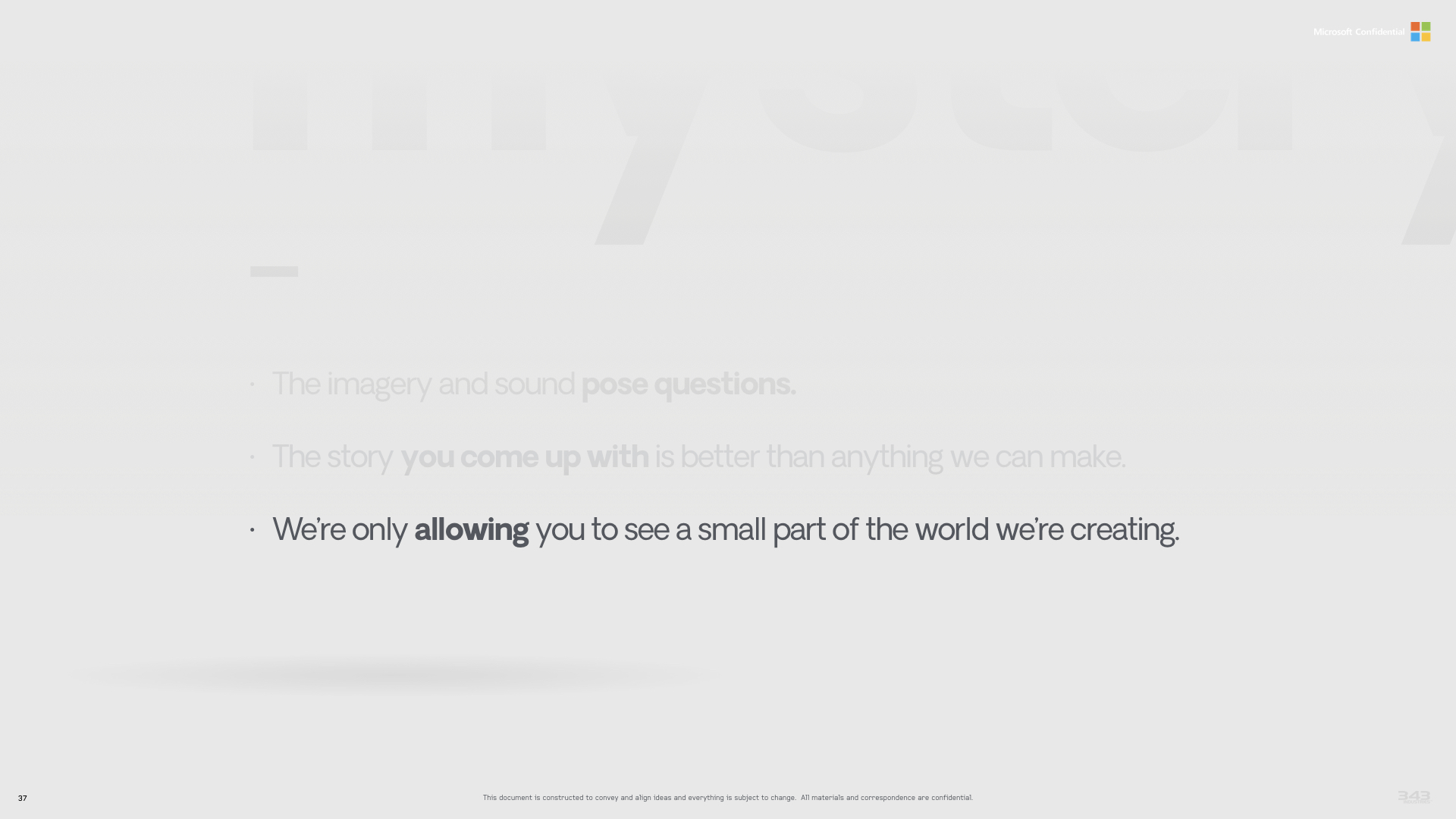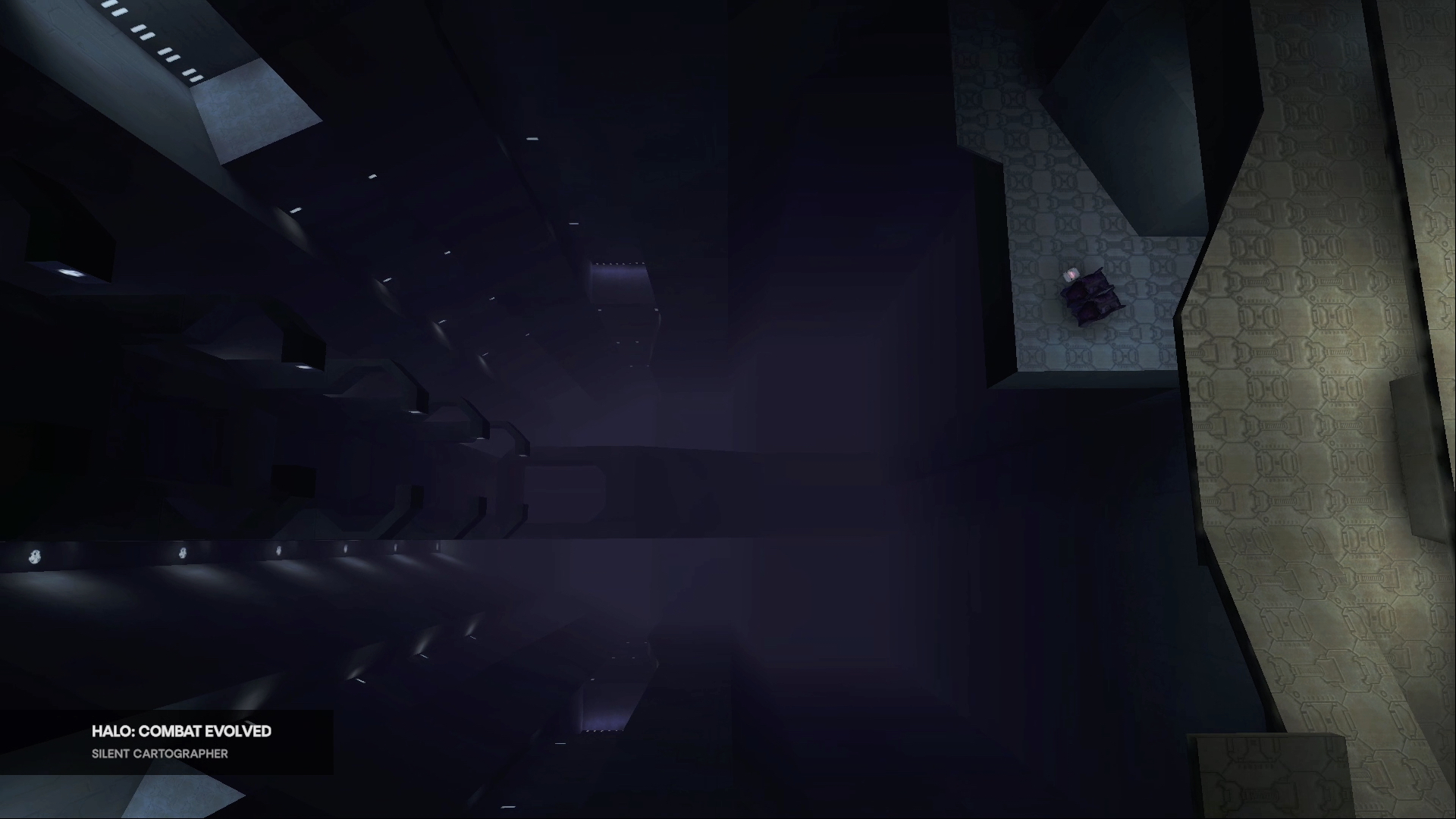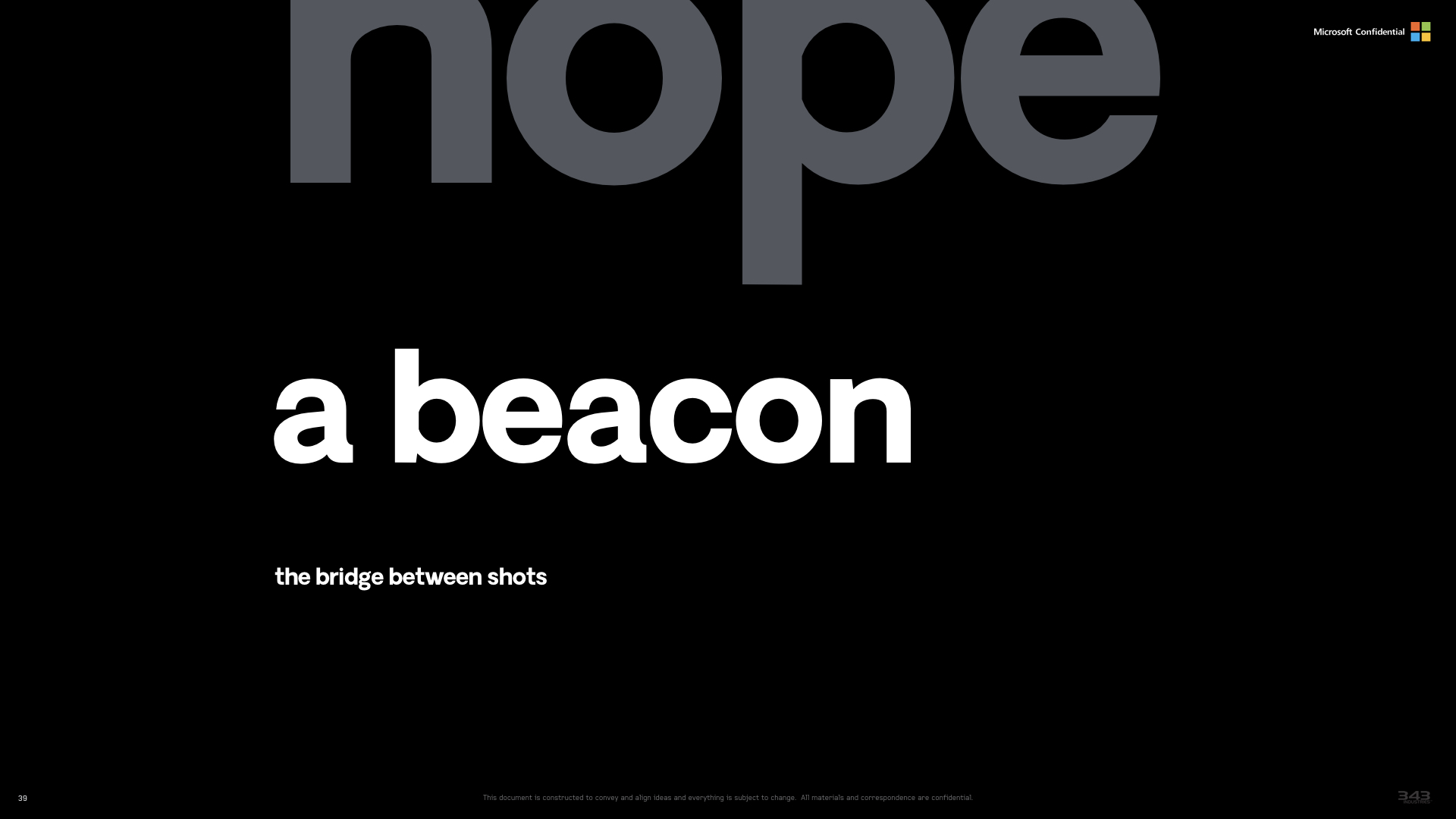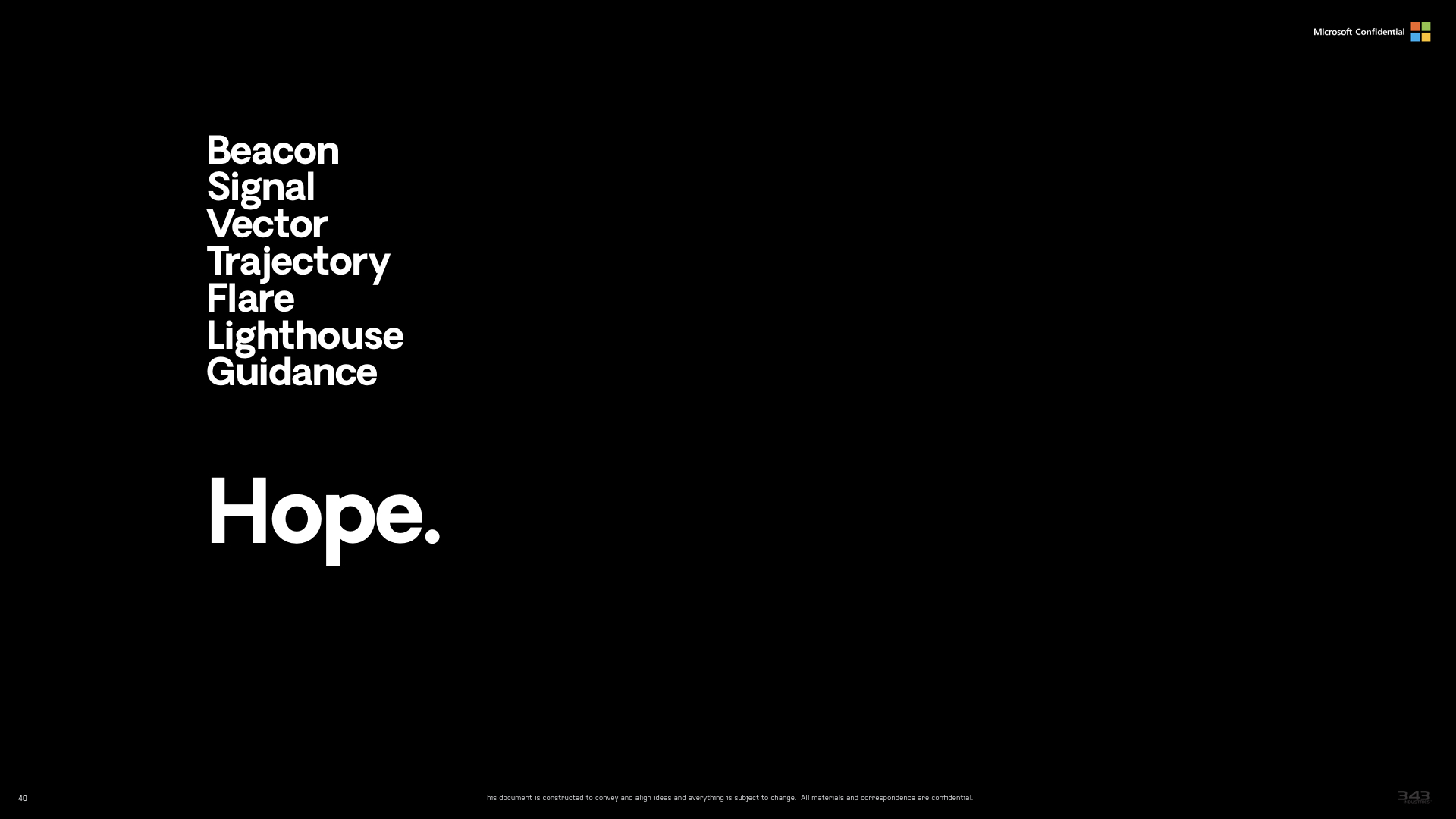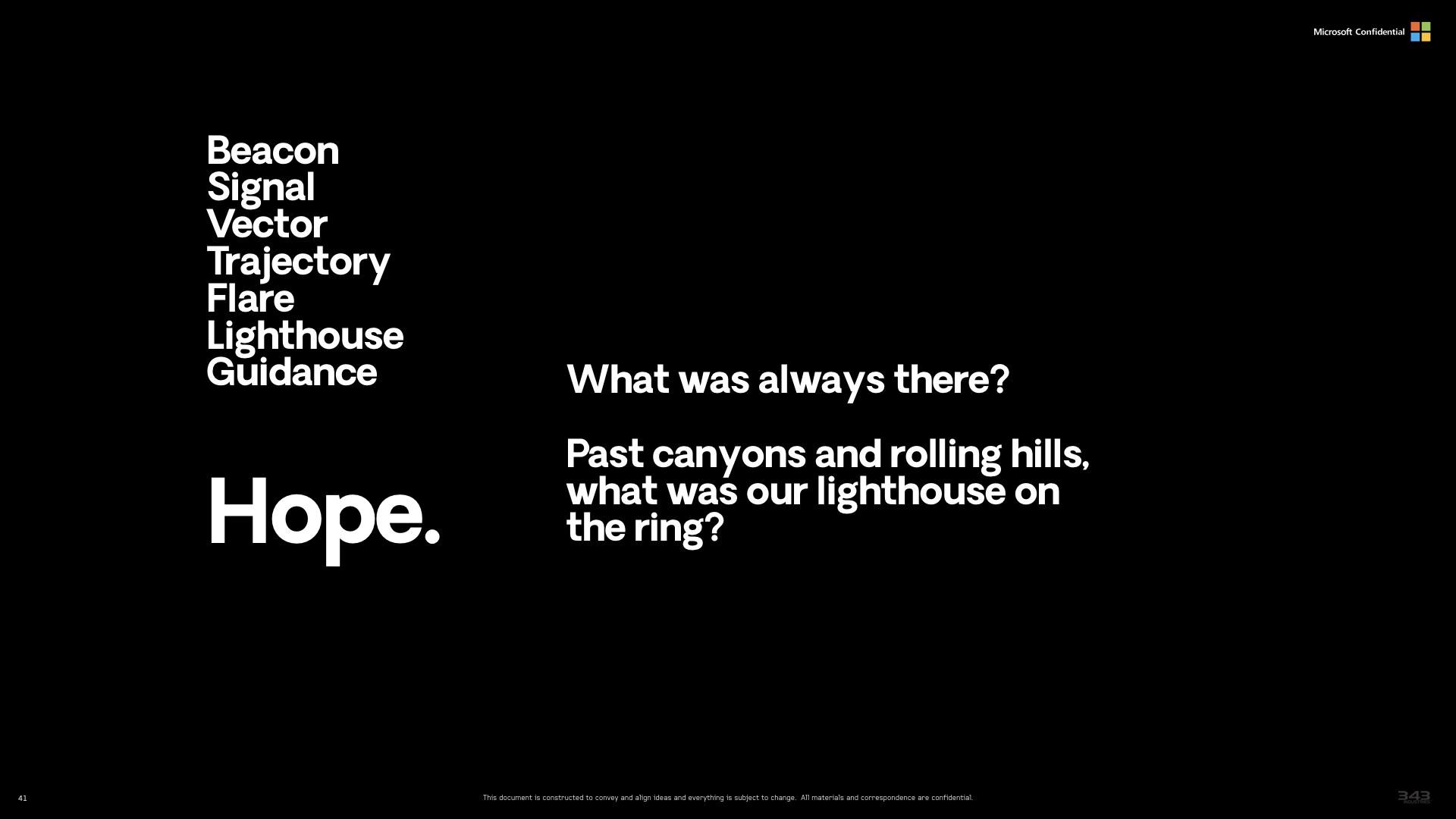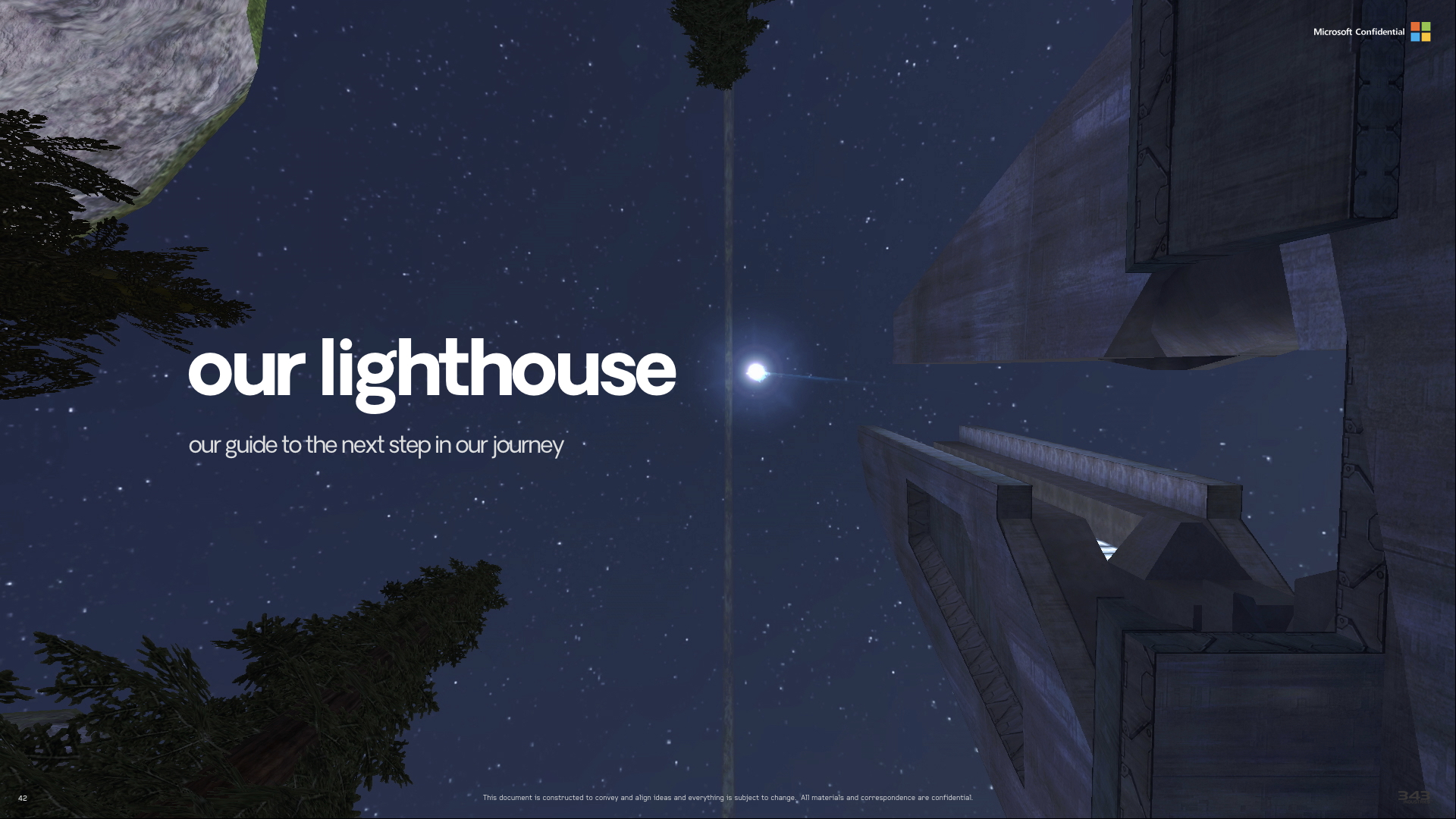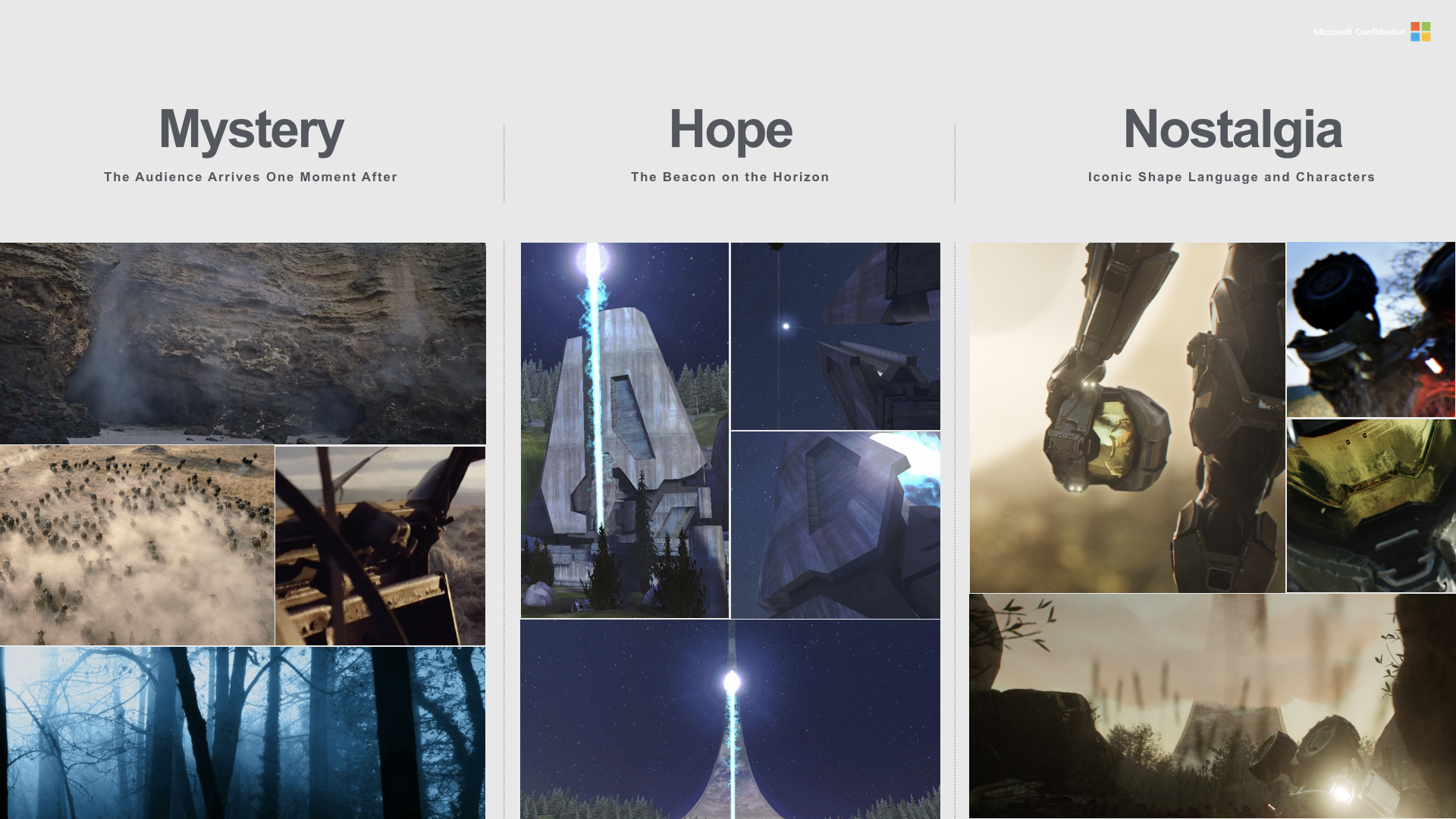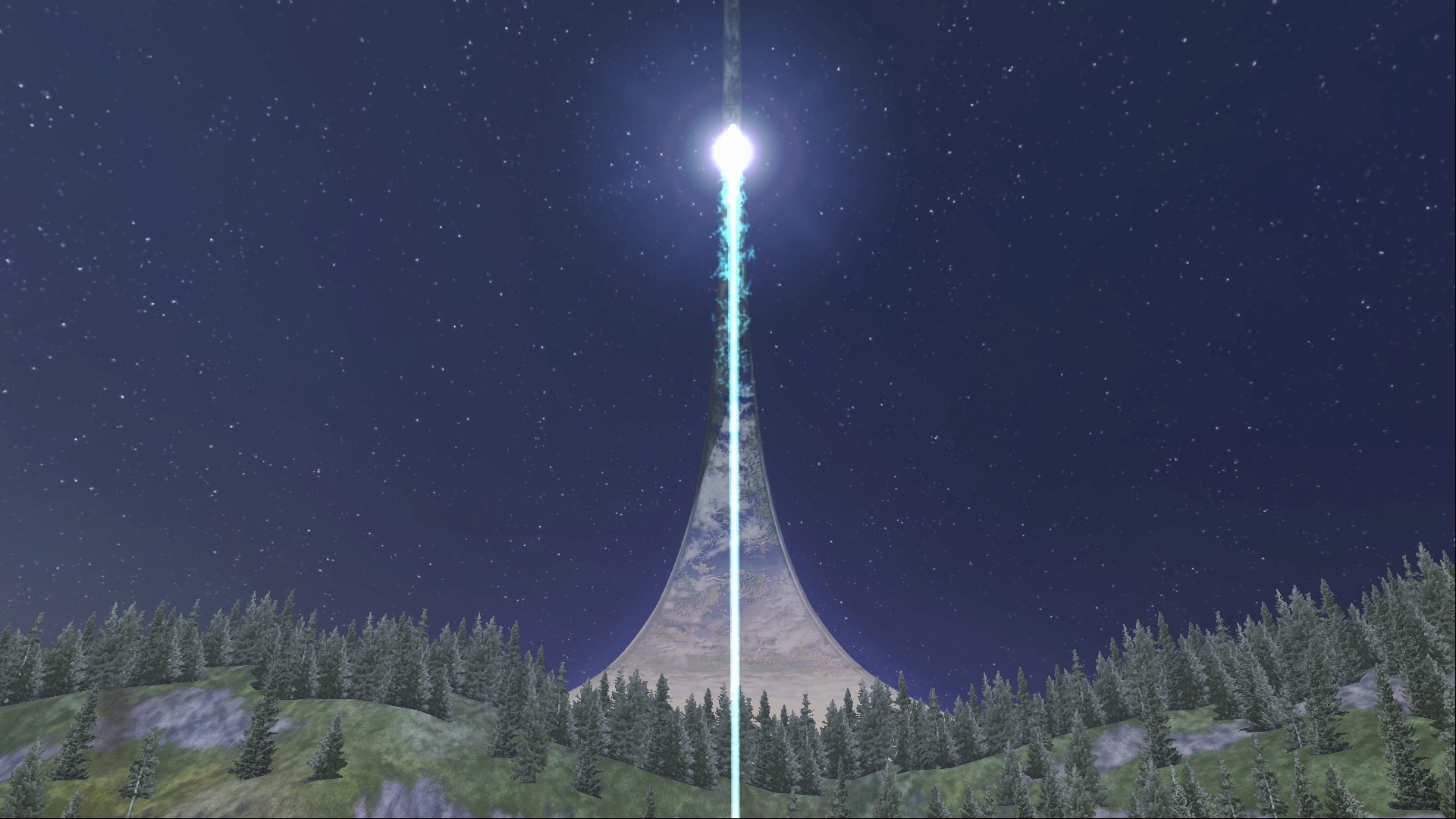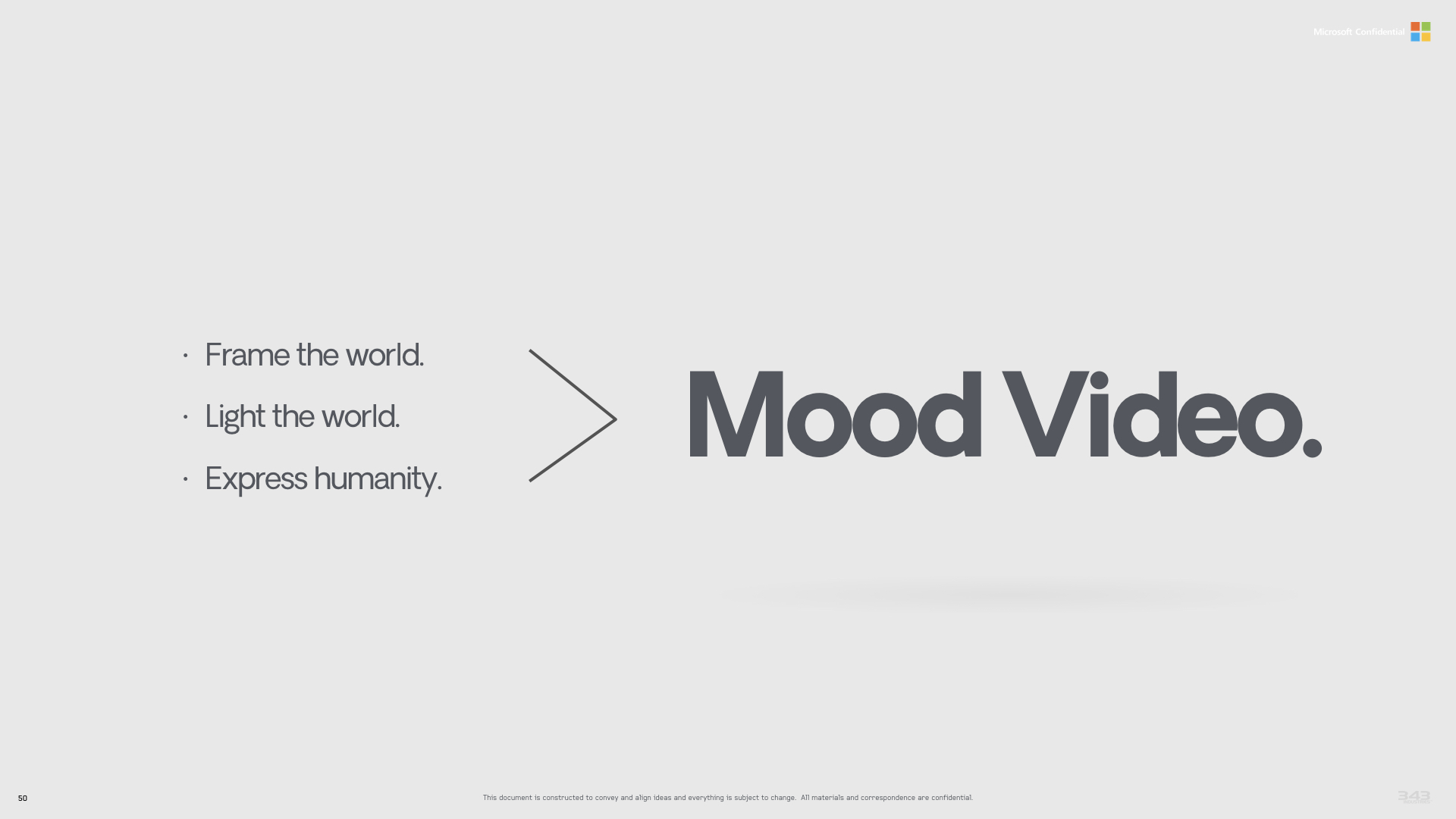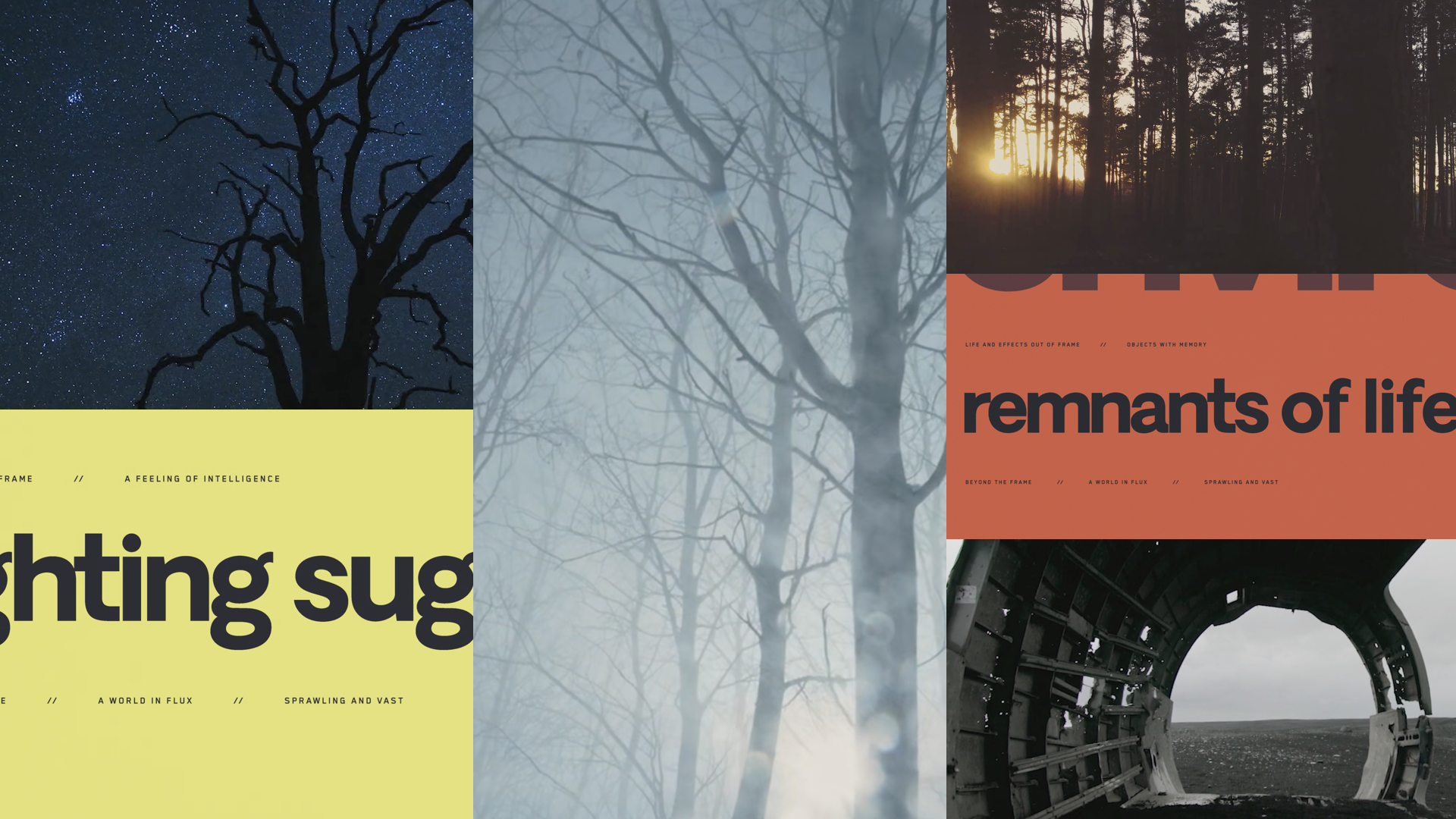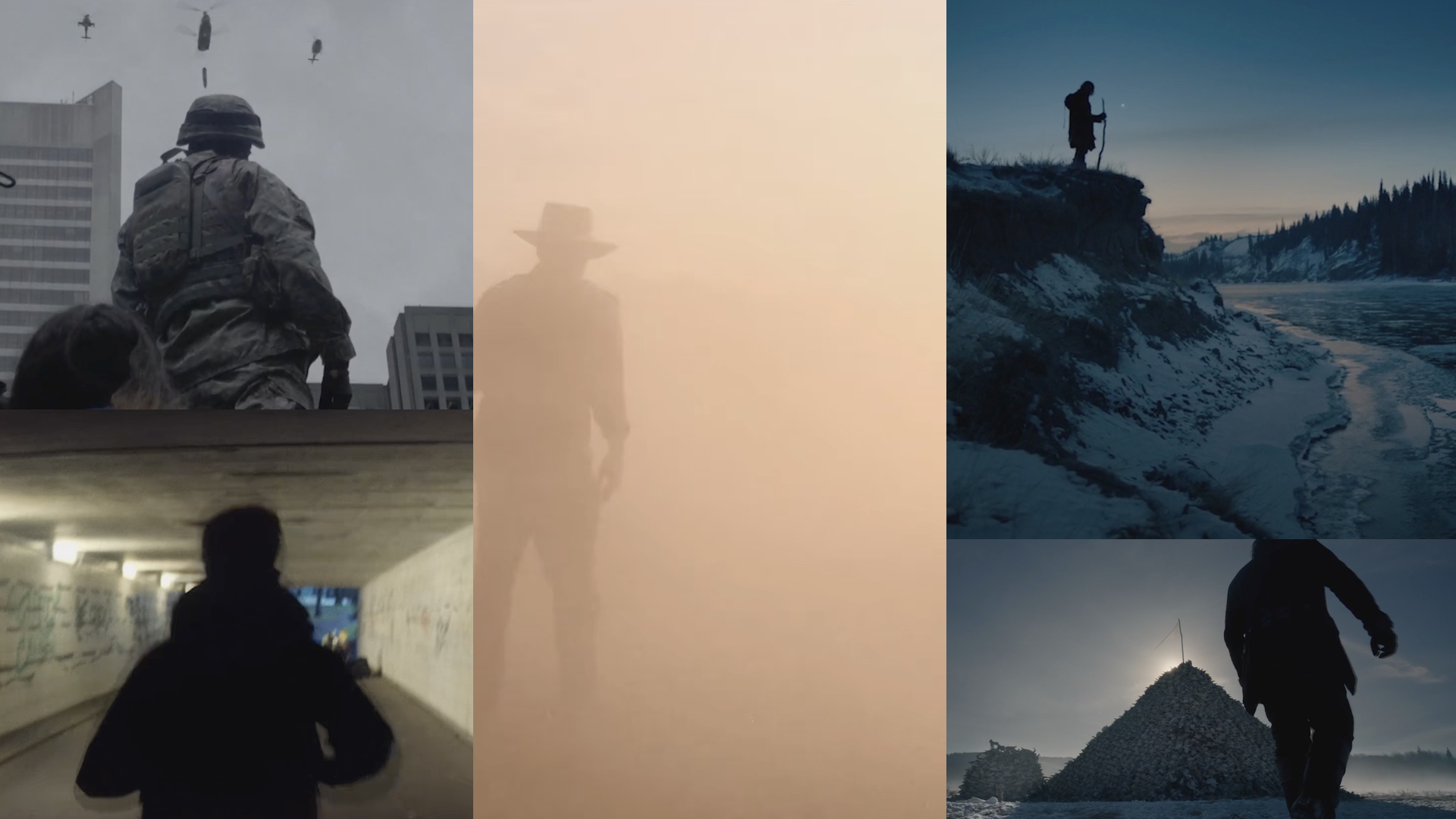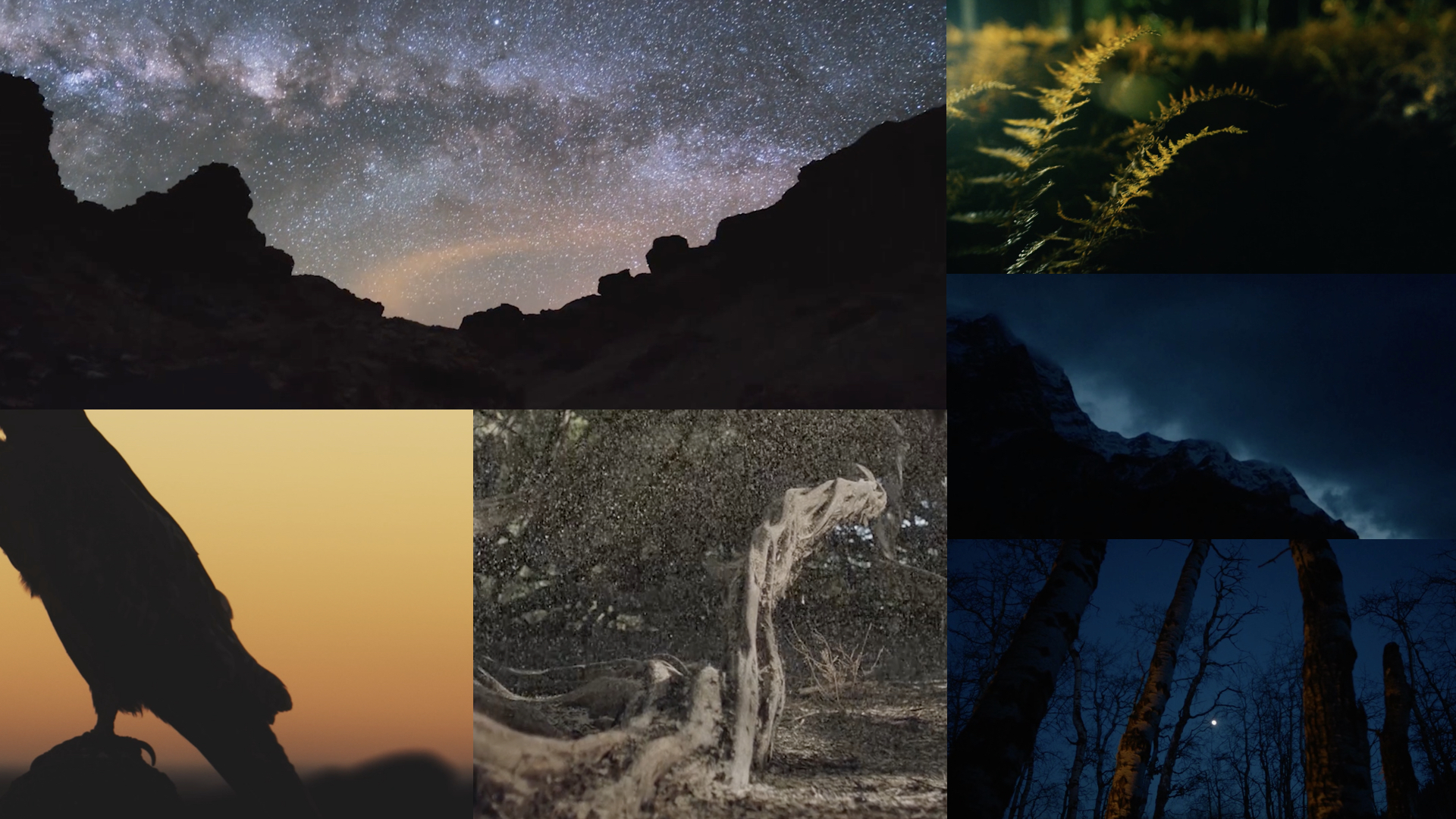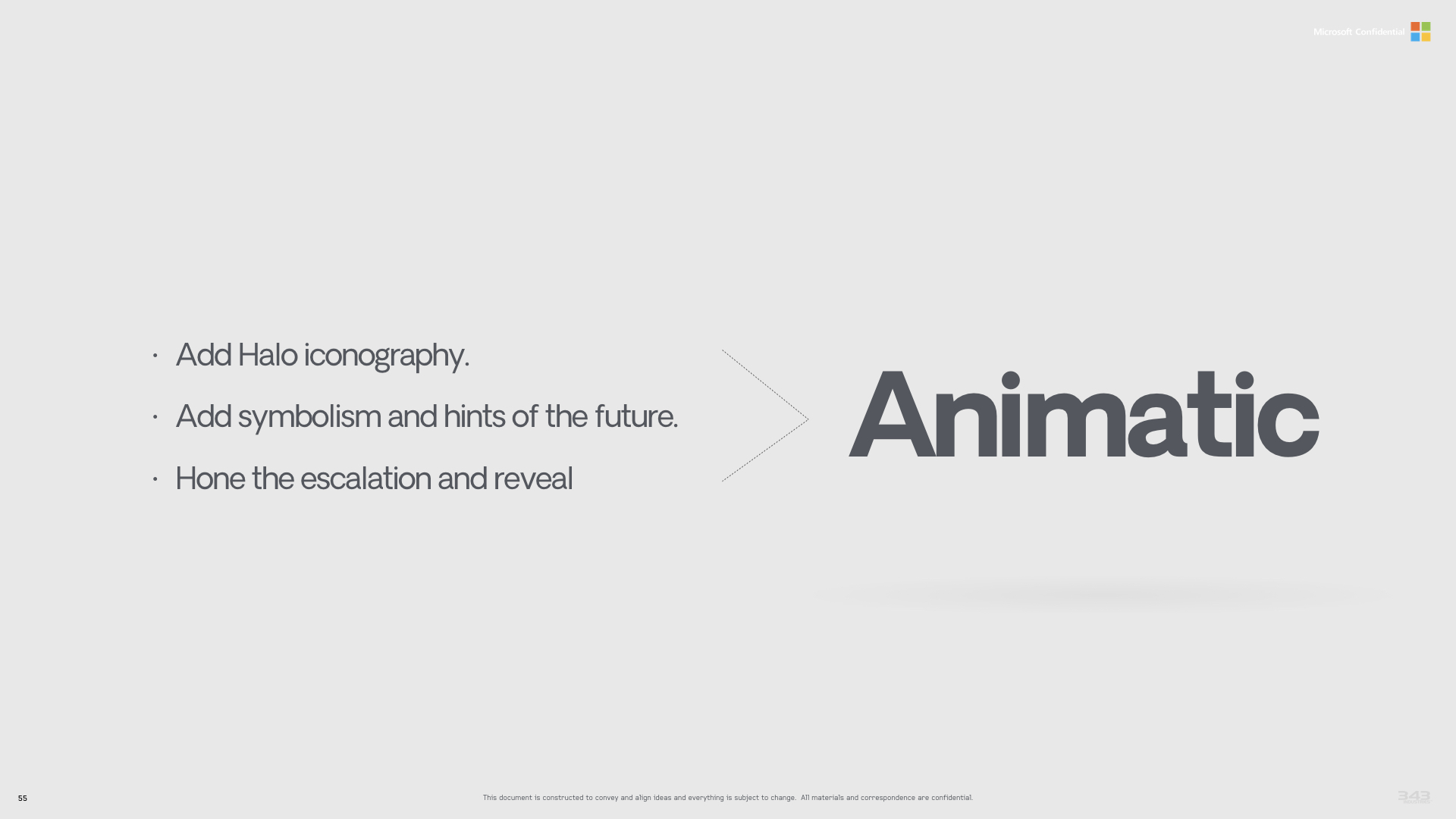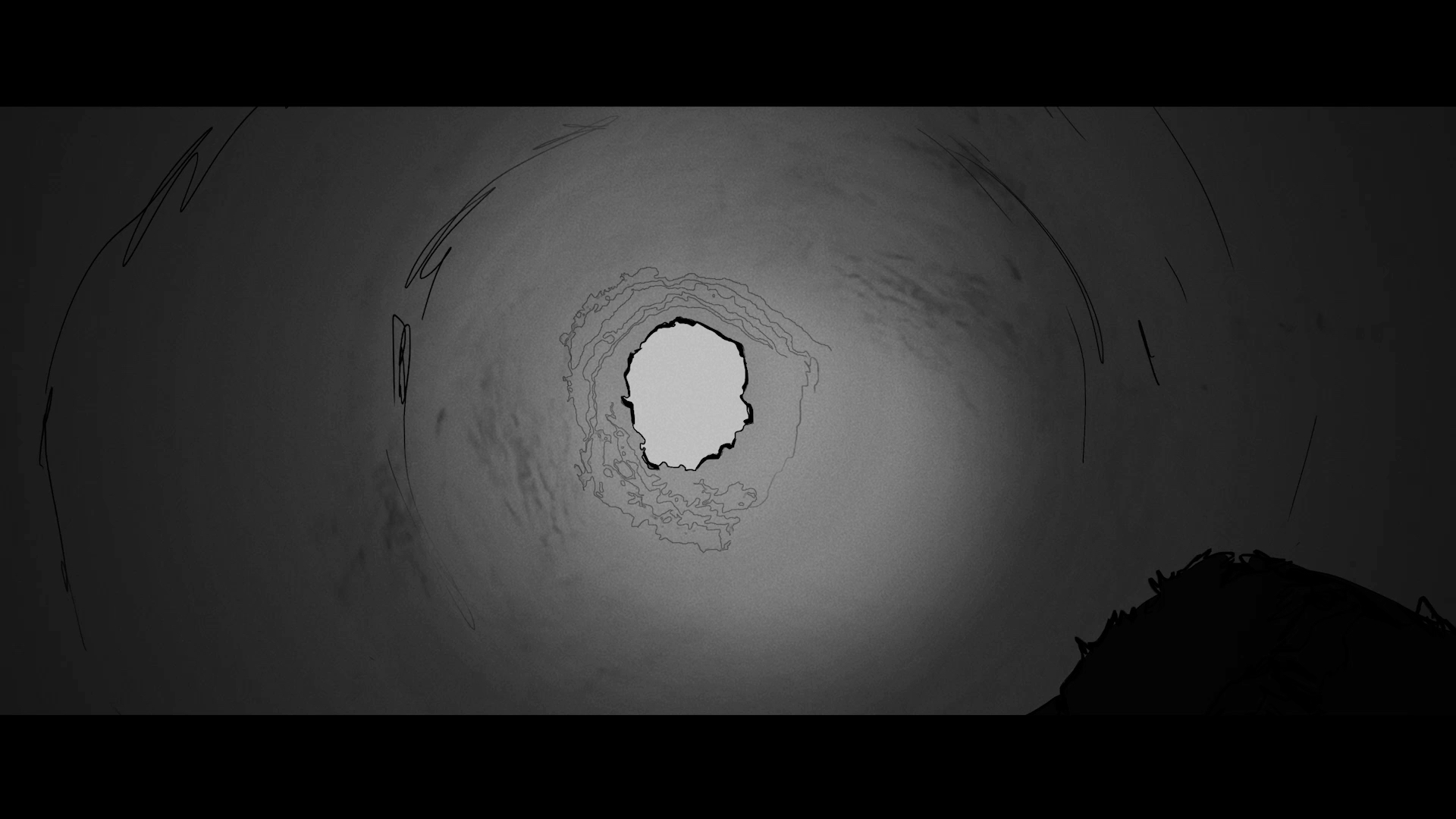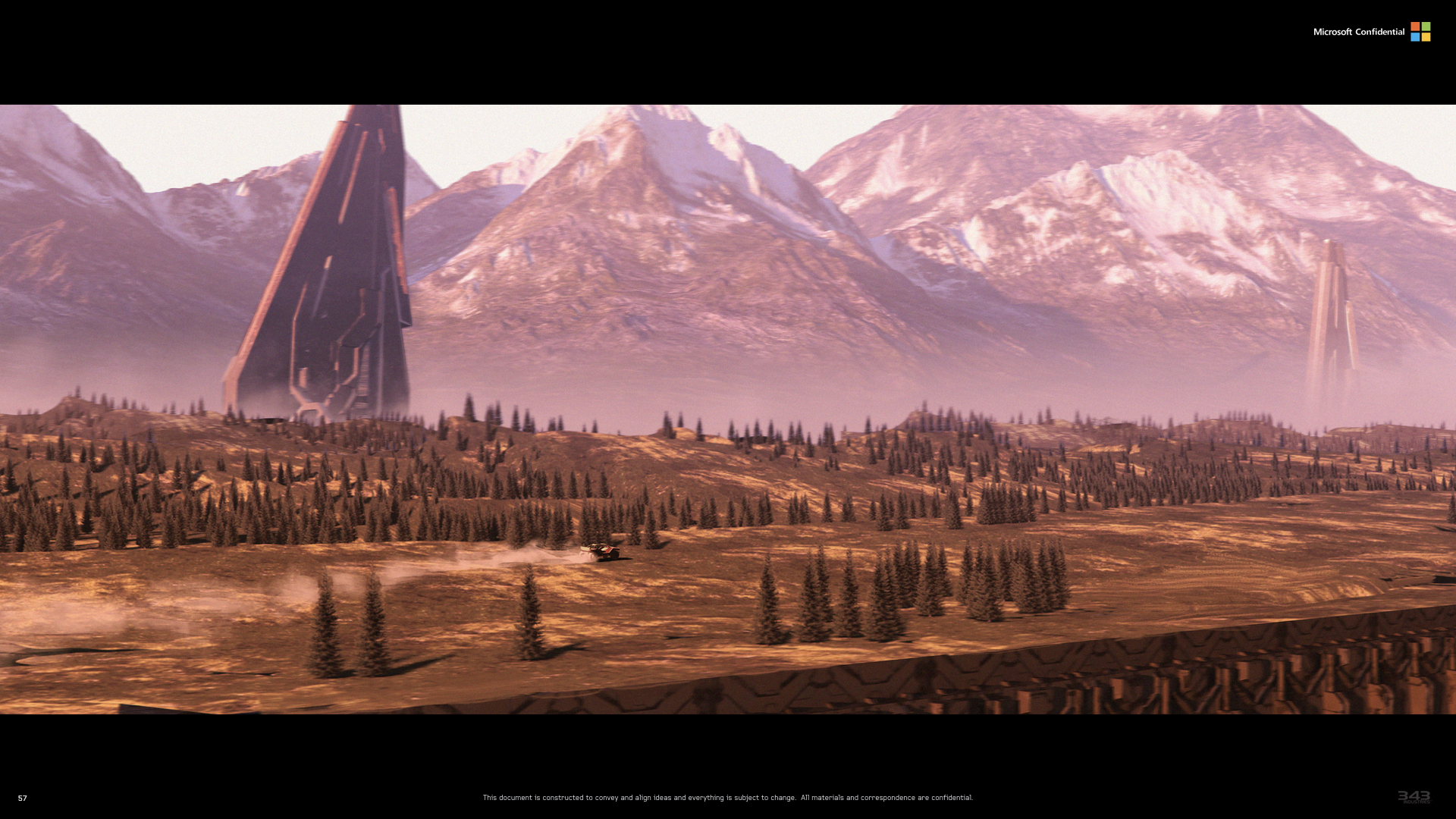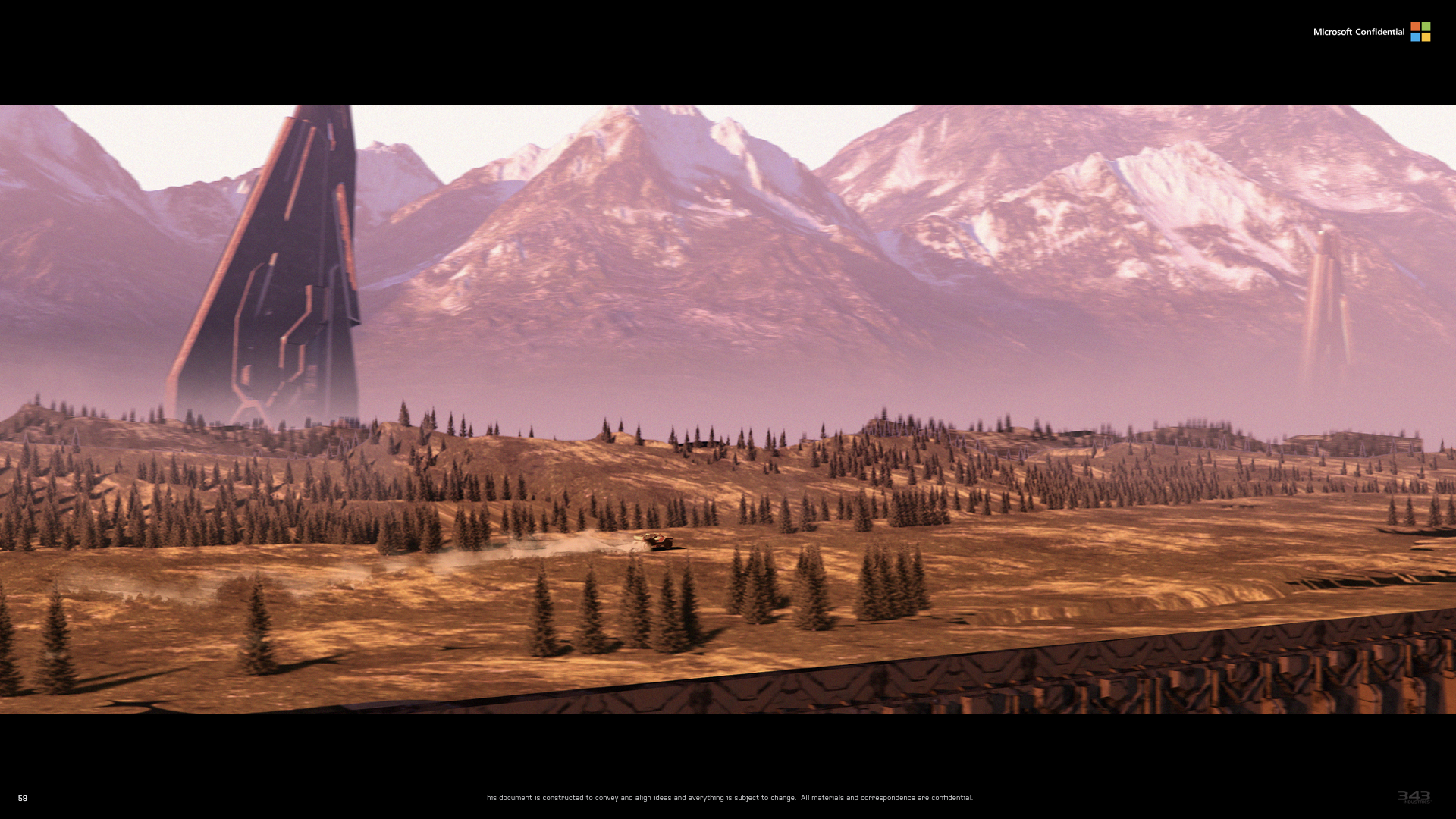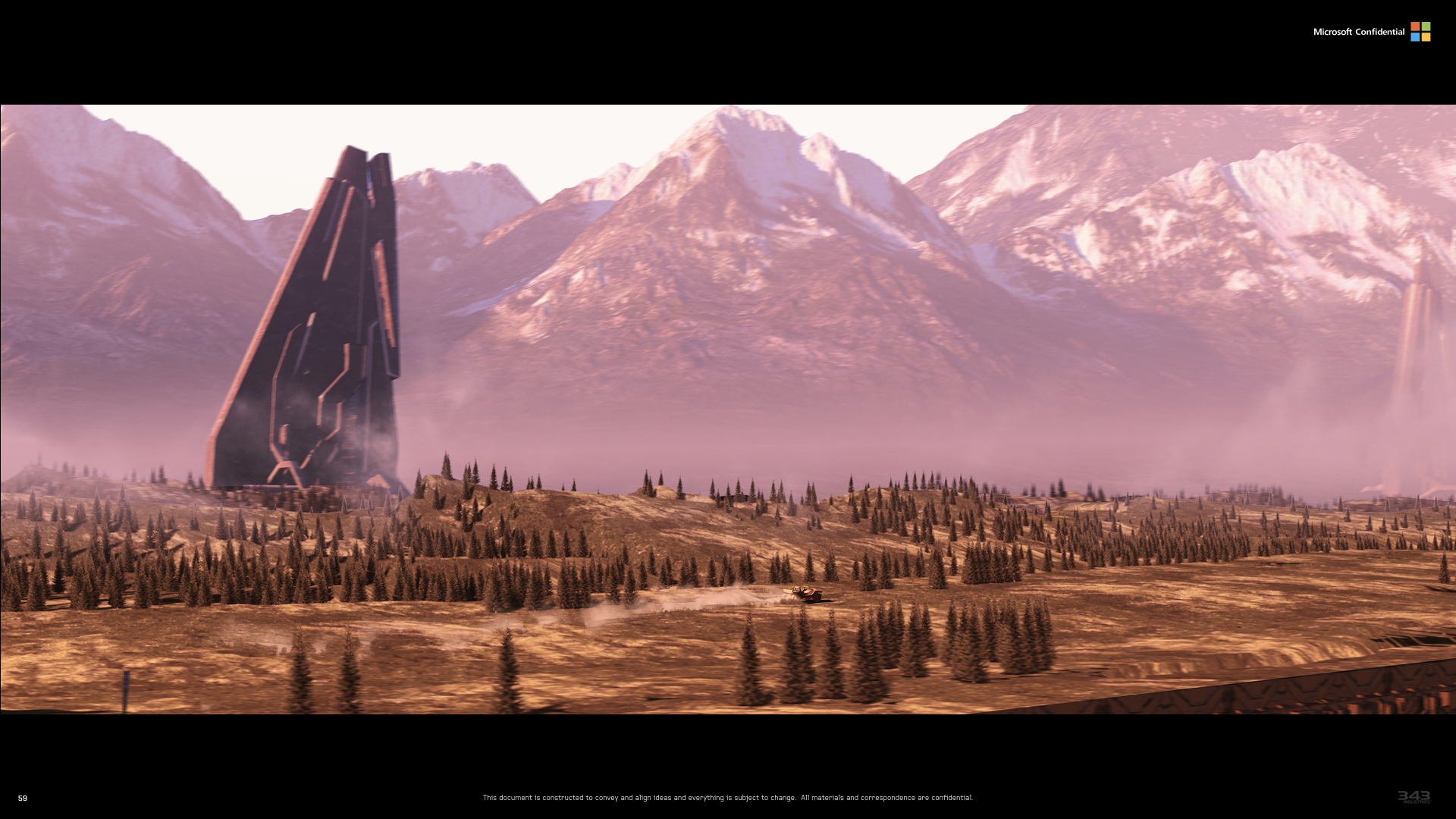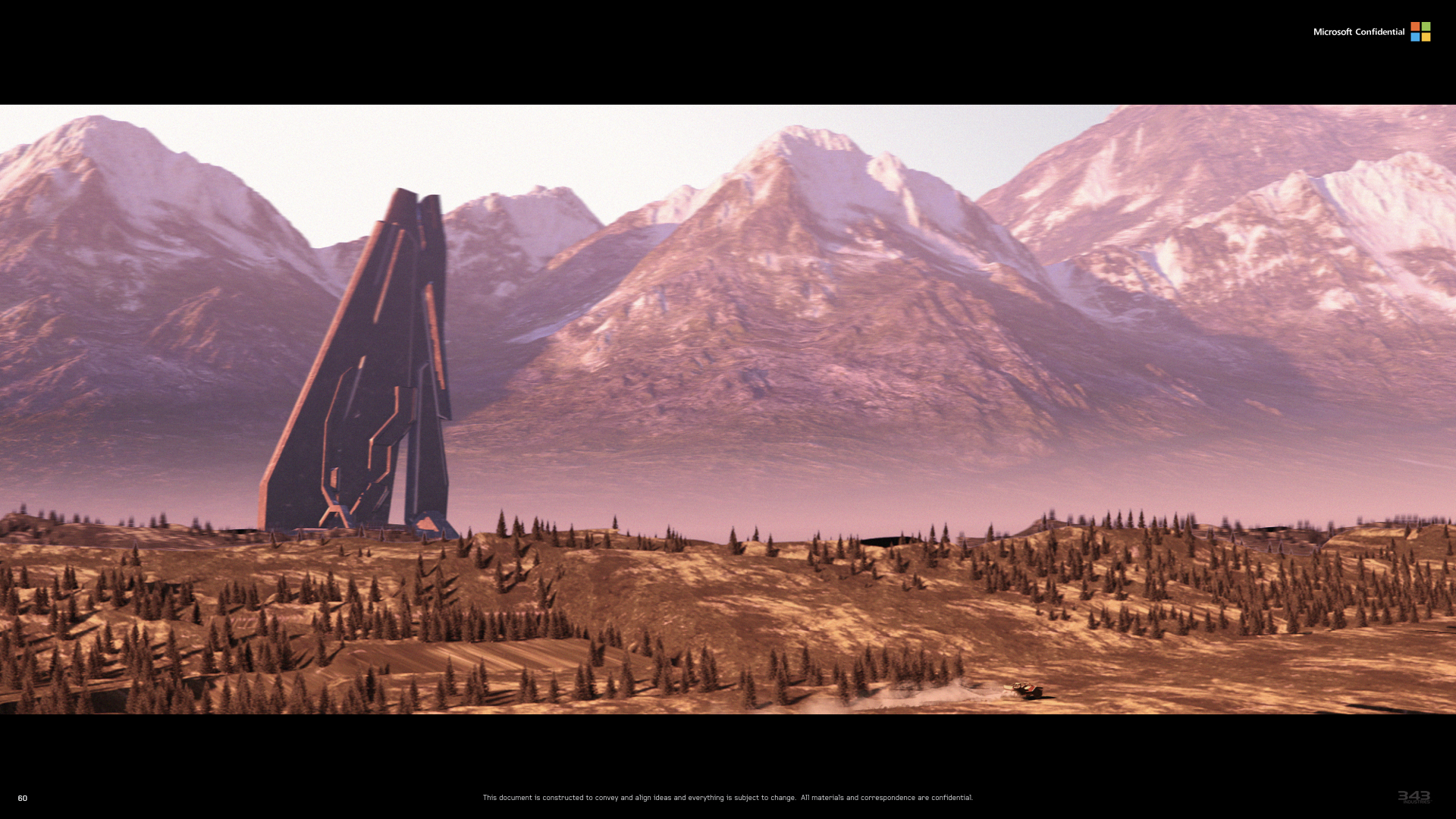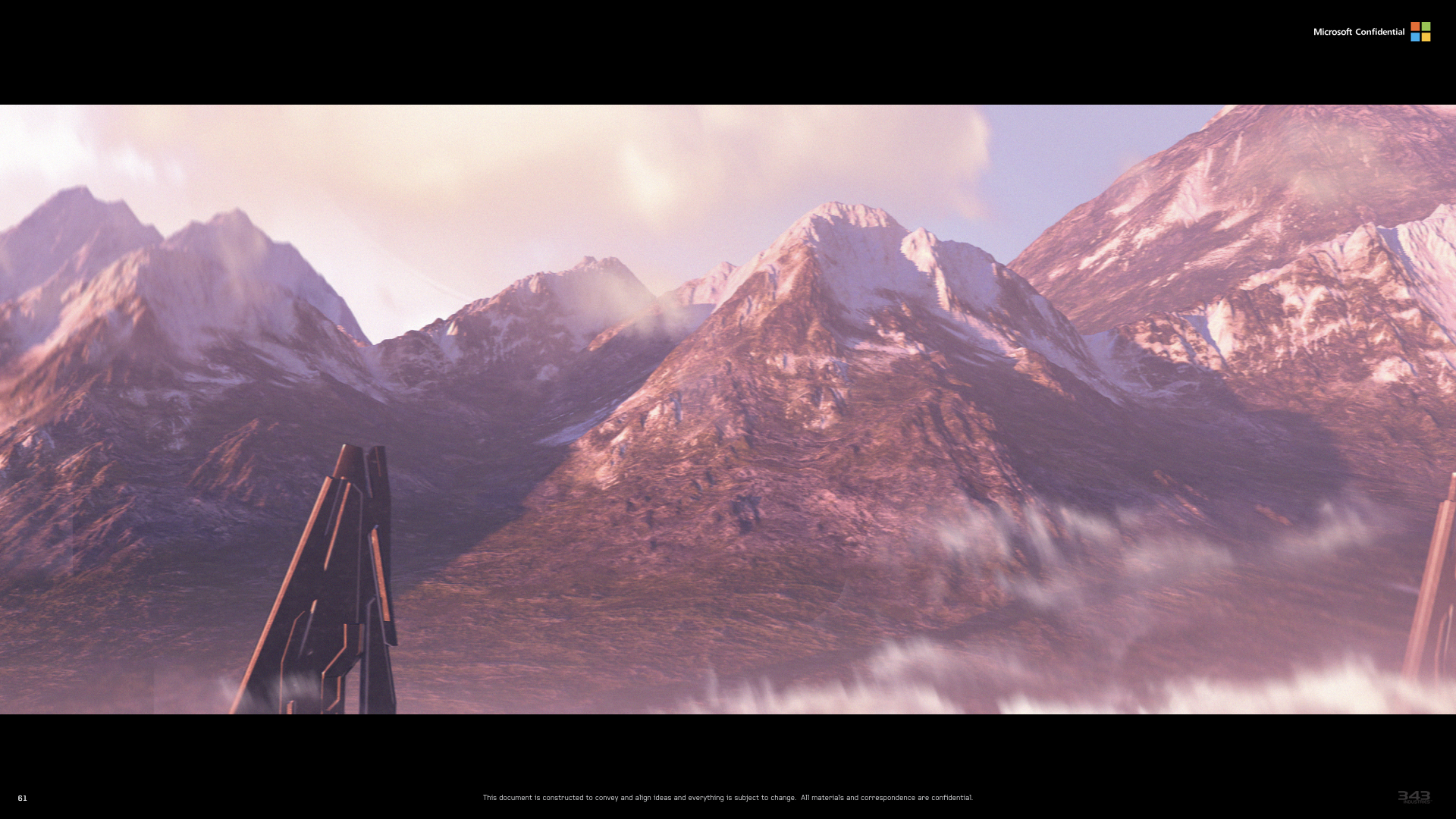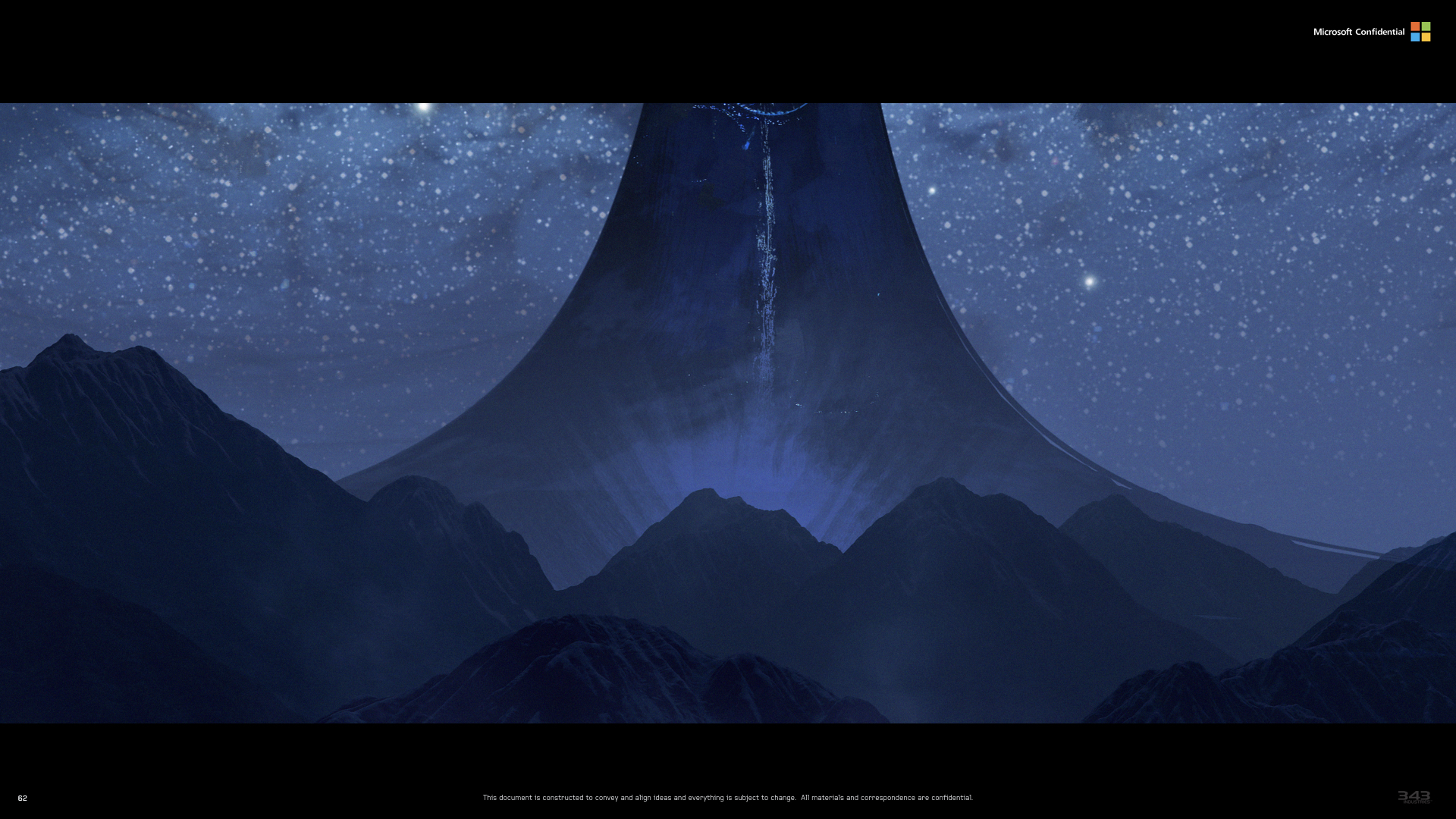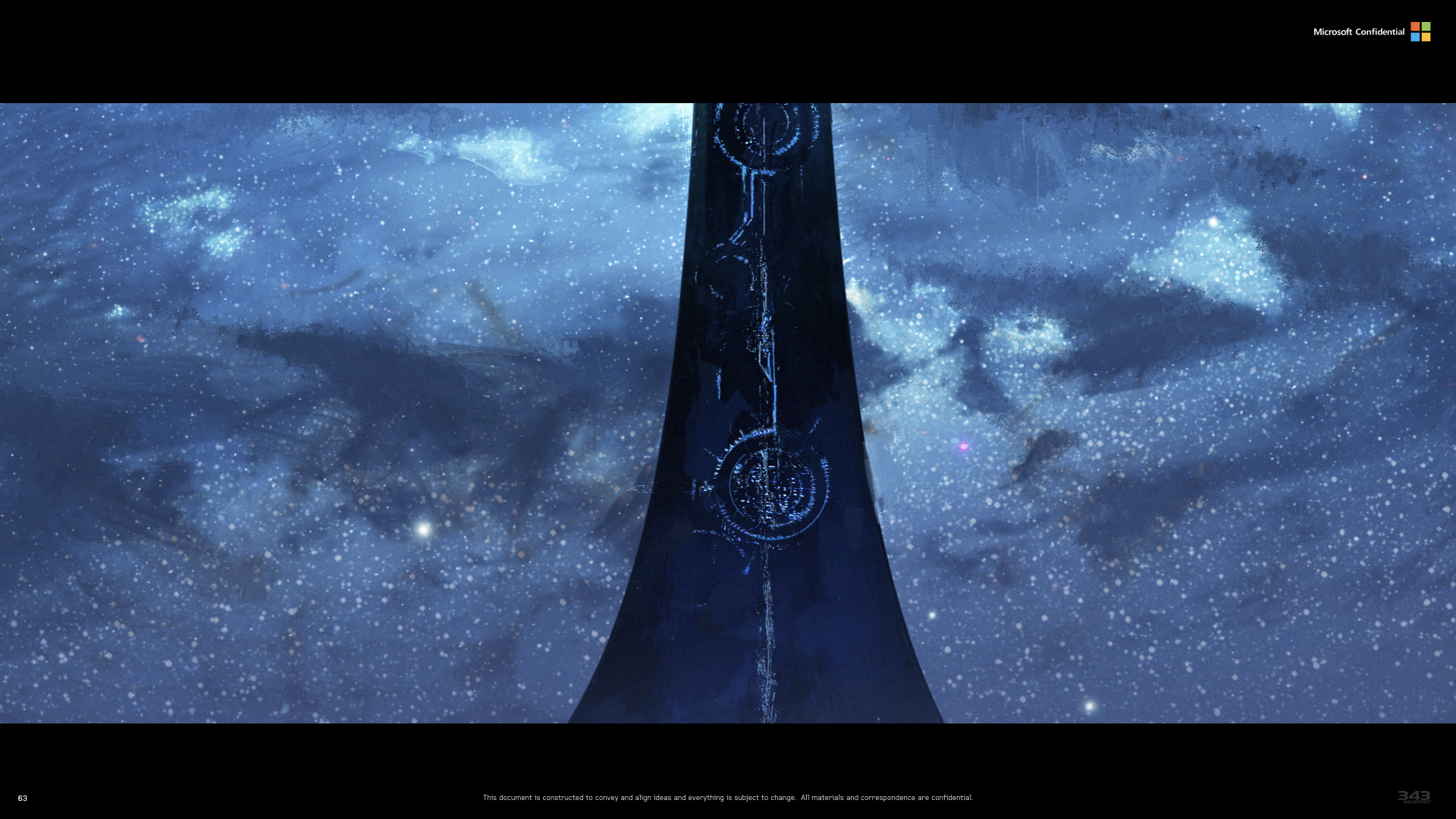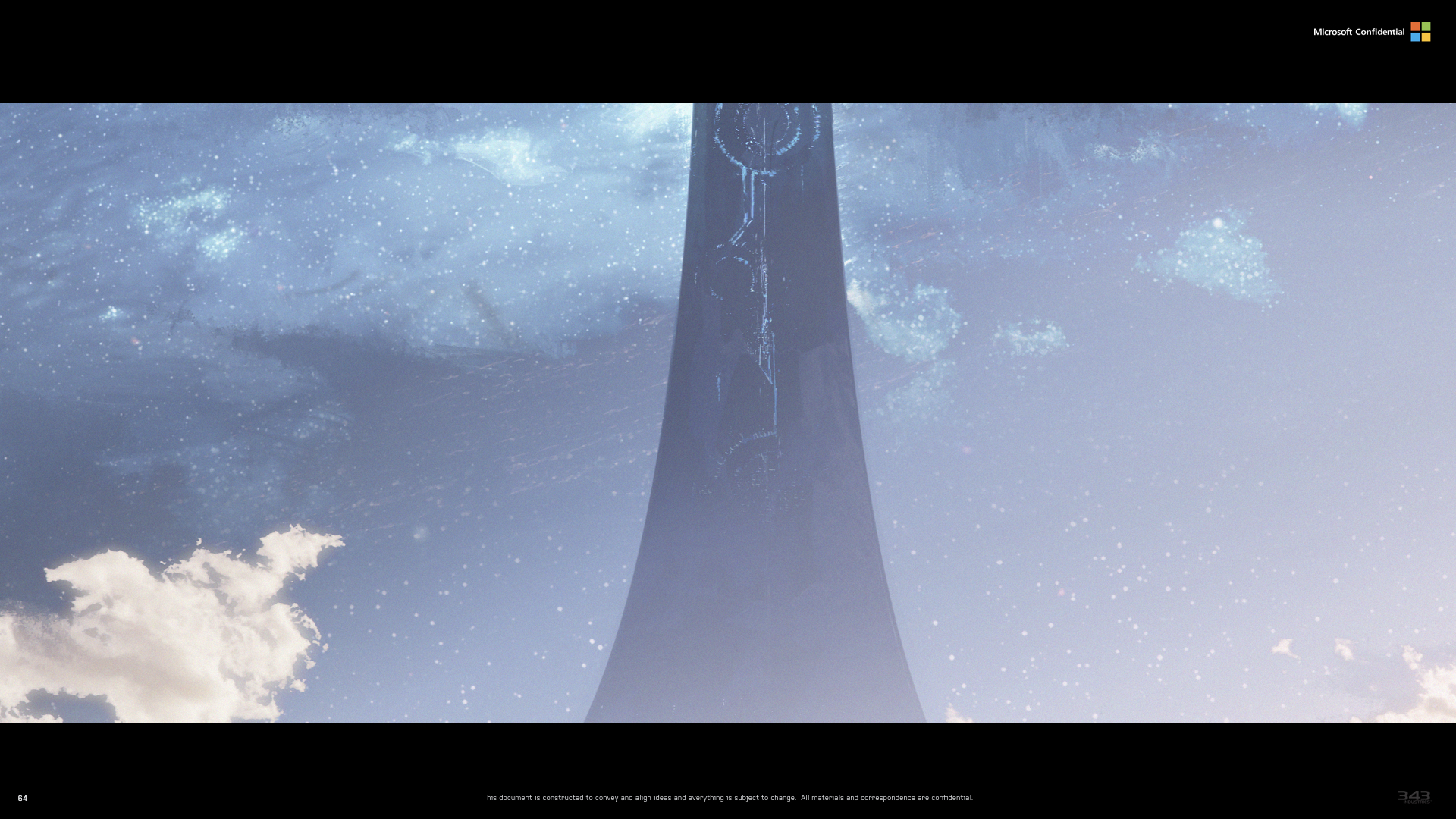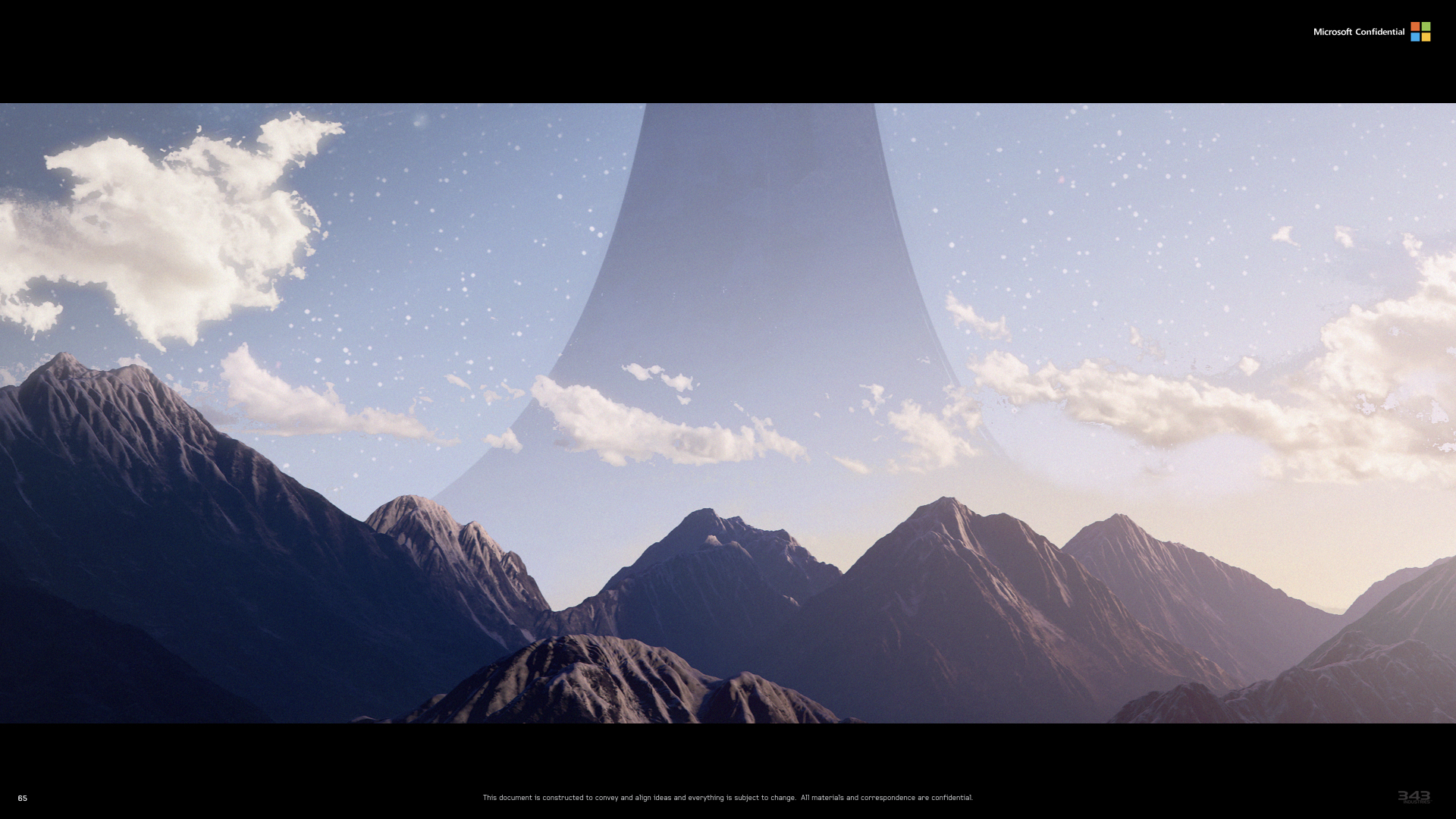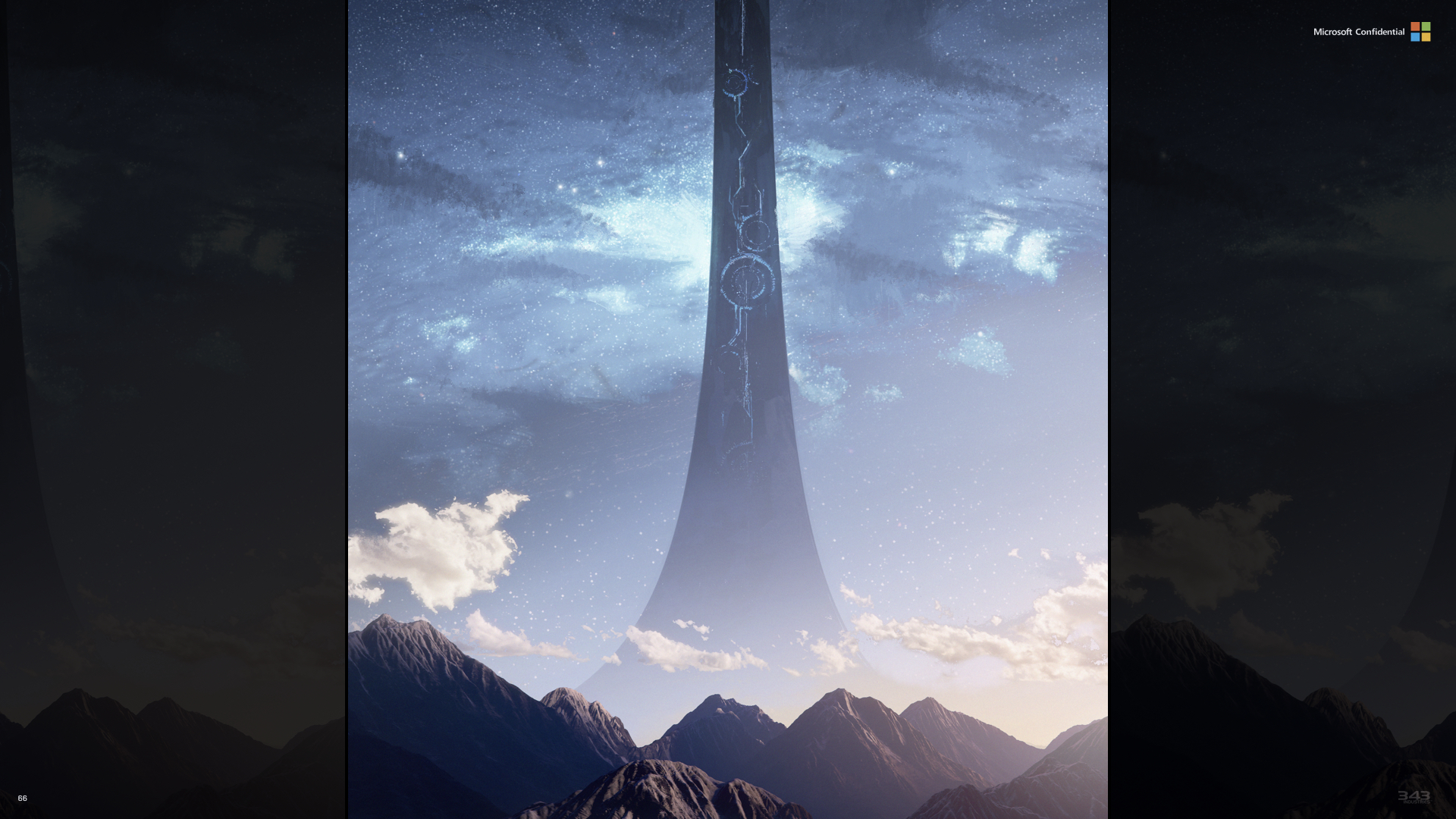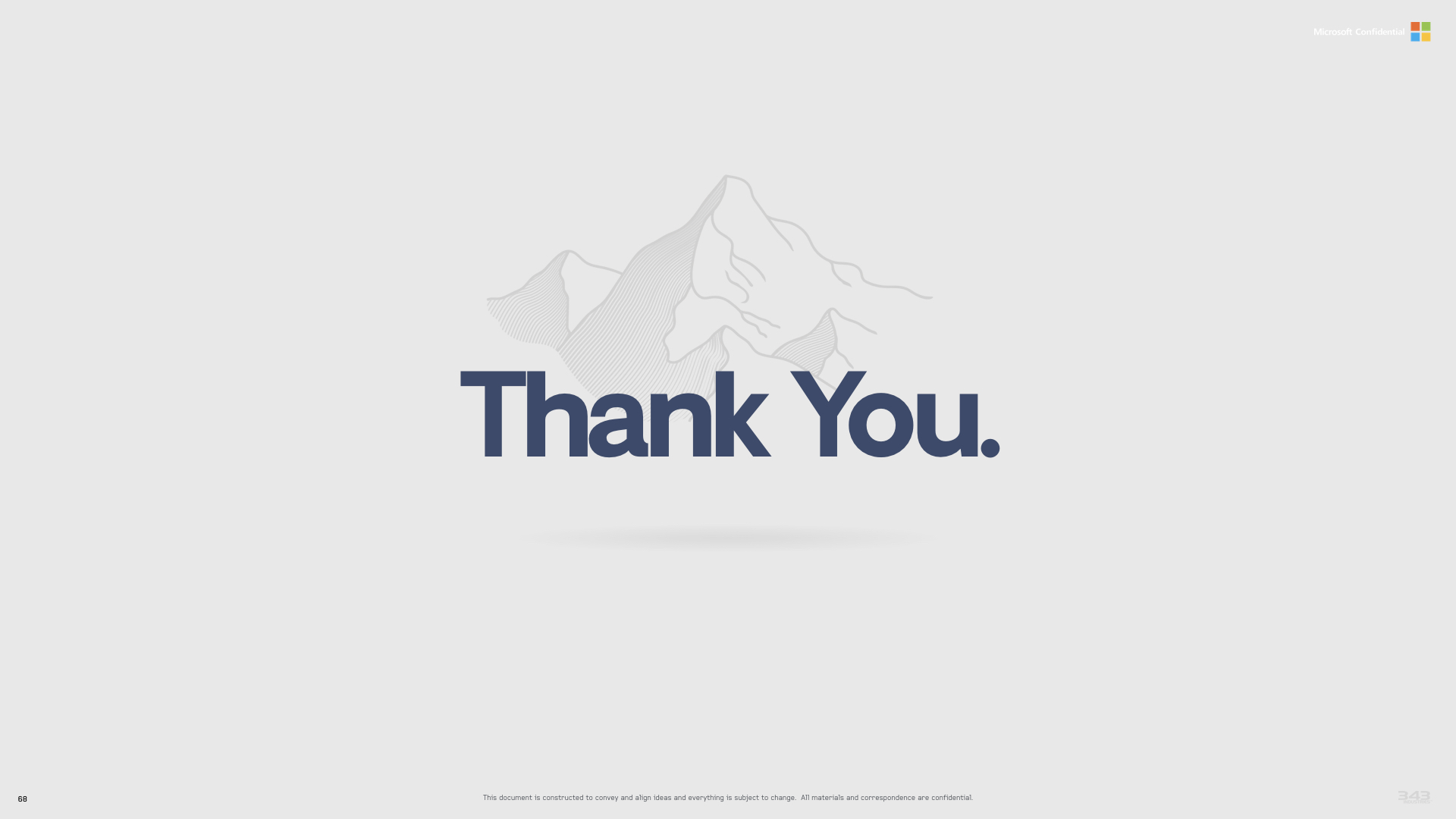 Make people miss the franchise because it stirs in them something forgotten.
Make people curious who never considered playing or investing in Halo.
O'Pioneers
Upon searching for a codename for this endeavor there was only one name on the list. It was Pioneer. There is this Vonnegut quote that I've always loved and ties in:
"Americans... are forever searching for love in forms it never takes, in places it can never be. It must have something to do with the vanished frontier."
That idea was always sticky to me. The vanished frontier. Ever since I read that I thought it encapsulated Halo. You're out in the world and you're told to make sense of it but you are given little to go off of. The whole concept of manifest destiny and exploring the stars aligns with a primal desire to find our home amongst the unknown.